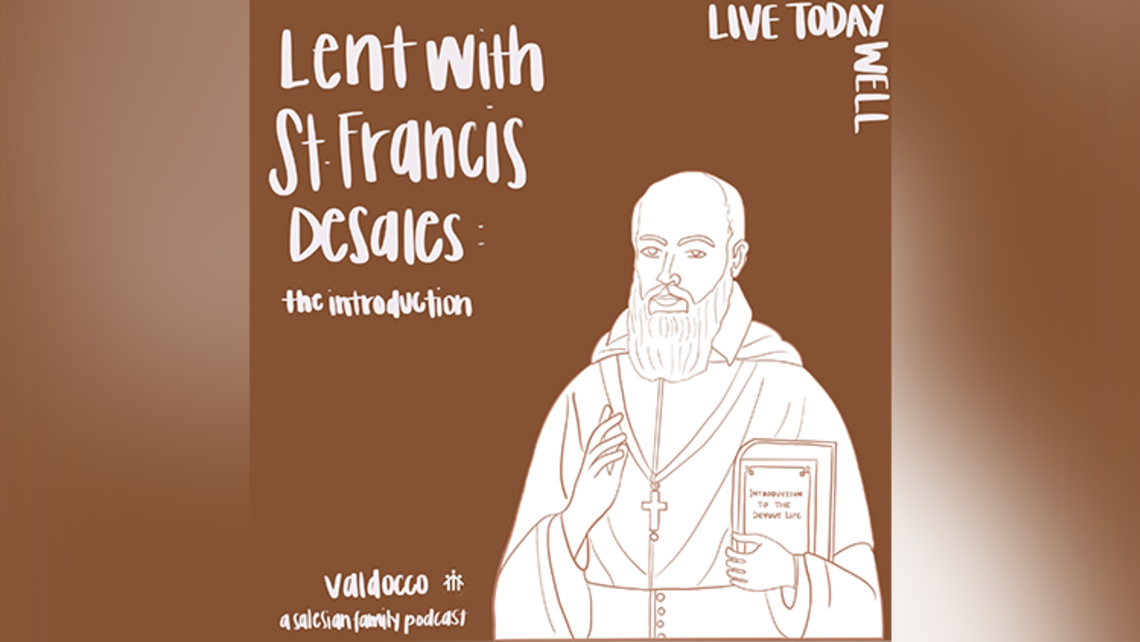 By Amy Stockinger, Office Support Manager, Province Offices of Vocations and Youth Ministry
(New Rochelle, NY – February 28) – The Salesian Office of Youth and Young Adult Ministry based in New Rochelle, NY invites all members of the Salesian Family to journey with St. Francis de Sales this Lent by listening to Valdocco: A Salesian Family Podcast. The introductory episode was released on Monday, February 28. Next, listen every Wednesday of Lent as a different episode will be released. Each episode will explore a different aspect of Salesian Spirituality discussed in the book Live Today Well written by Fr. Thomas F. Dailey, O.S.F.S. In these episodes, we will reflect on different "shifts" (or changes) that can be simply incorporated into one's daily routine to recognize God in the everyday. There will also be a worksheet so that listeners can incorporate these changes into their own Lenten journeys... and beyond!
You can find Valdocco: A Salesian Family Podcast on Apple Podcast, Spotify, Podbean, Amazon Music, the Don Bosco Salesian Portal, and www.salesians.org.
February 28, 2022 - 2:12pm