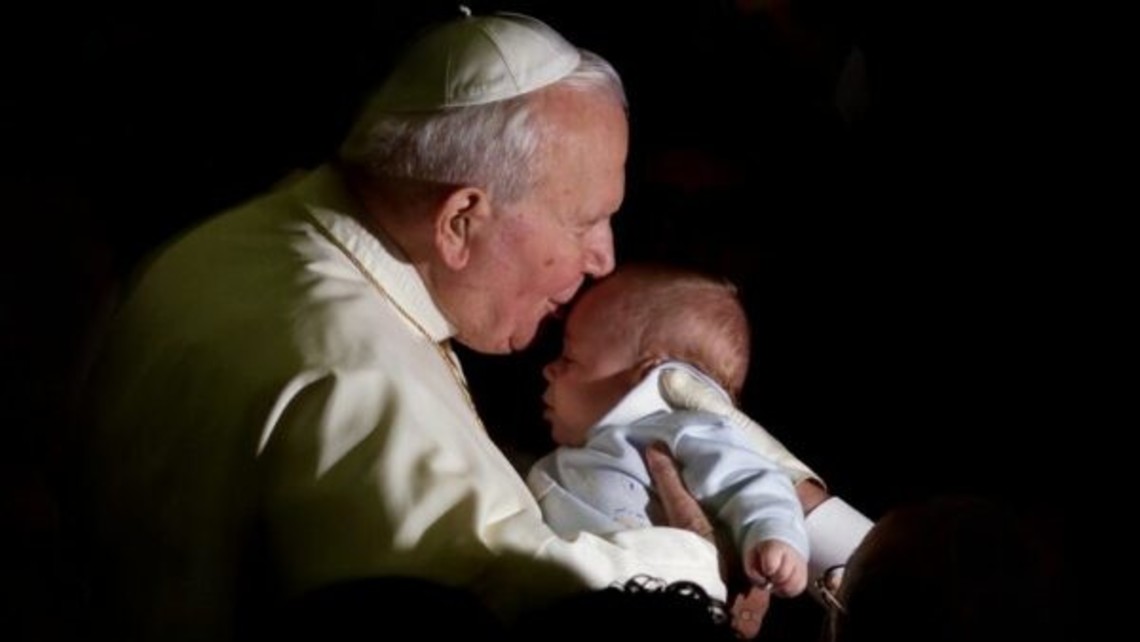 By Eileen Peterson, Parishioner, St. John the Baptist Church, Piermont, NY
When I was selected as one of the 225 singers for St. John Paul II on October 7, 1995, I heard these words and they penetrated to the depth of my being: "Be not afraid—go to the streets and proclaim the gospel of life!" Therefore, Helpers of God's Precious Infants, the Rockland County Catholic Coalition, Rockland County Life Chain, and Rockland Right to Life Committee were the answer to the need for a greater pro-life involvement.
The Rachel Ministry was formed for those who were wounded by the loss of life at or prior to birth. It continues to facilitate healing at the Marian Shrine in Stony Point, NY.
Our Lady of Guadalupe Rosarians was created after a successful victory in the New York State Supreme Court that supported our First Amendment right to be outside Planned Parenthood on public property. And while 40 Days for Life has been another enormous undertaking for 14 years, it is extremely rewarding as we know of lives that have been saved and hurting hearts that continue to heal.
The Catholic Daughters, Court Joan of Arc #604, has been another blessing for 21 years. It is in unity and charity that much good is done and challenging to serve as NYS Legislative Chair. It has also been an honor to work with young men as their Catholic Emblems Counselor of Boy Scout Troop 2010 as we learn more about the treasure of our seven sacraments in the Ad Altare Dei Award.
May we take heed to what St. John Paul II told us: "America, if you want democracy and freedom, then defend life!"
January 26, 2021 - 10:20am