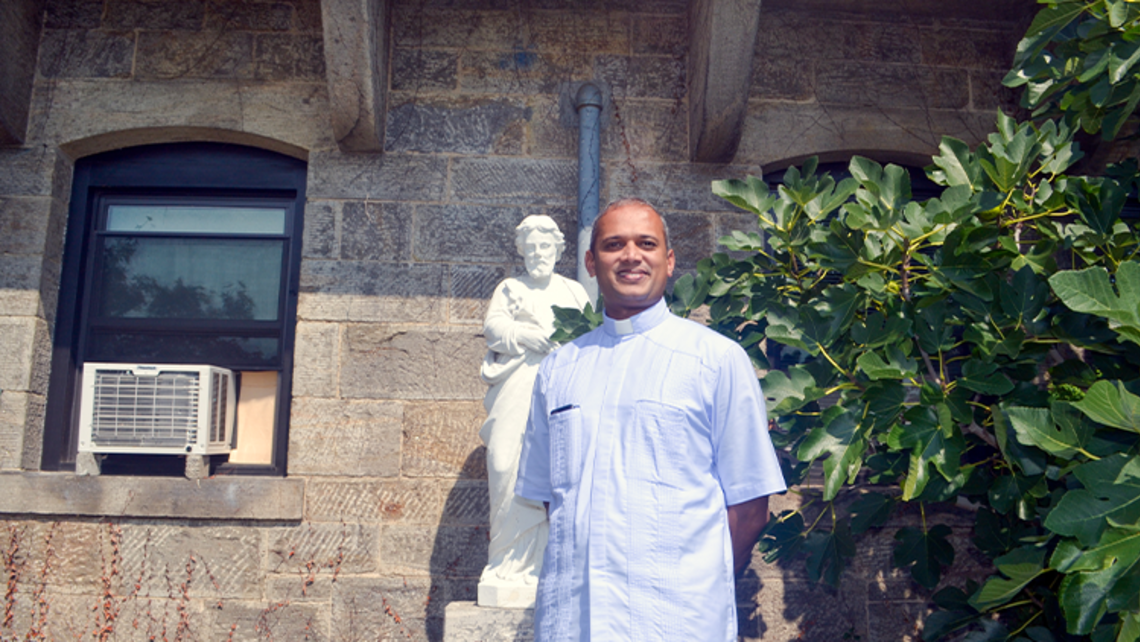 (New Rochelle, NY – September 13) – The SUE Province offers a warm welcome to Fr. Shijumon "Shiju" Thottupurathu, SDB, who arrived in our province on Saturday, September 11 on a religious worker (R1) visa. Fr. Shiju is originally from the Calcutta Province (INC) and has spent a number of years as a missionary in Central America (CAM Province), most recently in Guatemala, where he has become fluent in Spanish.

"I'm really excited to be here to exercise my ministry, especially in the languages I learned, and to serve in a different context," Fr. Shiju exclaimed.

He will spend several days in New Rochelle and then join our Chicago Community.
September 13, 2021 - 1:00pm