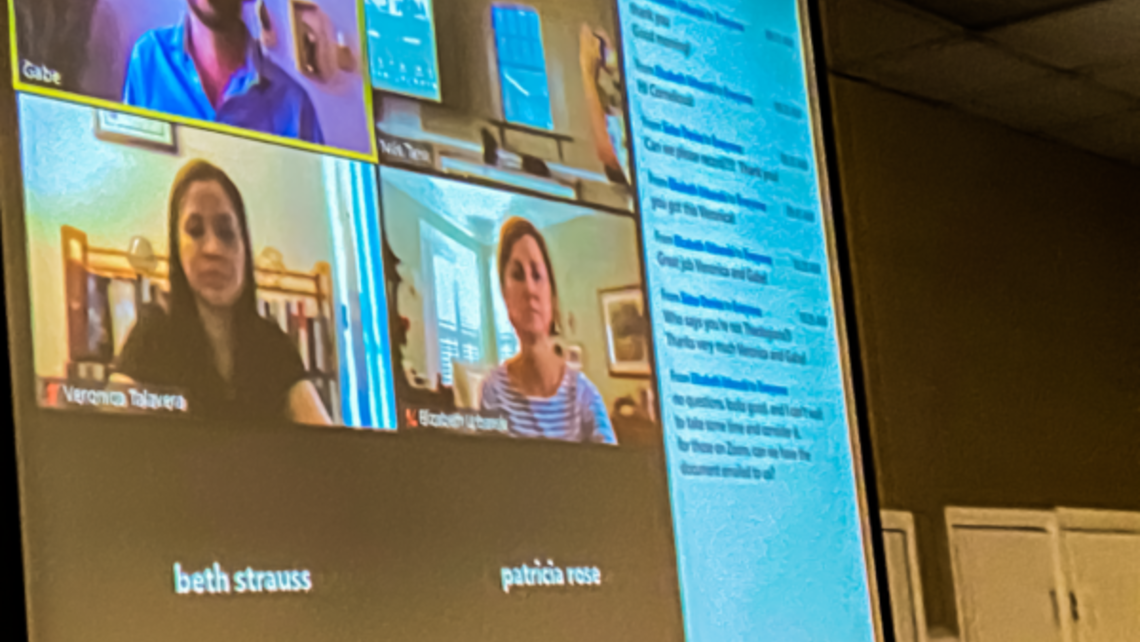 By Lili DeGrasse
On Saturday, September 26, the Salesian Cooperators of the Florida region held their annual retreat at Mary Help of Christians Center. The theme of the retreat was "Here we are, Lord. Use US to do your will." The retreat began with a welcome from Mike Hahn, who is the provincial coordinator of the Cooperators. Talks were then given by keynote speakers Gabe and Veronica Talavera, as well as by Chris Yarnold, province formator for the Cooperators. A total of 35 Cooperators and aspirants attended the retreat, 26 in-person (coming from as far as Inverness and Gainesville, FL), and nine virtually. The retreat, which also included time for personal reflection, the Rosary, Adoration, Mass, confession, lunch, and fellowship, ended with a renewal of the Cooperators' Promise led by Cooperator delegate, Fr. Jay Horan, SDB.
The Association of Salesian Cooperators is a lay association in the Catholic Church. It was directly founded by St. John Bosco in 1876 and is one of the three main branches of the Salesian Family.
Being a Salesian Cooperator is a vocation that calls lay people to work alongside Salesian priests and religious to educate and evangelize, focusing on the goal of aiding youth and those in need. The Salesian Cooperator embraces a Gospel way of life sharing in the Church's mission to bring Christ to society, especially the young.
Salesian Cooperators can be single or married lay men and women, or diocesan clergy, who dedicate themselves to the welfare of young people and live guided by Don Bosco's Salesian spirit. Generally Cooperators are affiliated with a local Salesian presence (such as Mary Help of Christians Center); they also bring the Salesian spirit to their workplace, profession, and family.
If you are interested in learning more about the Salesian Cooperators, please visit http://www.salesiancooperators.org/.
October 14, 2020 - 3:30pm