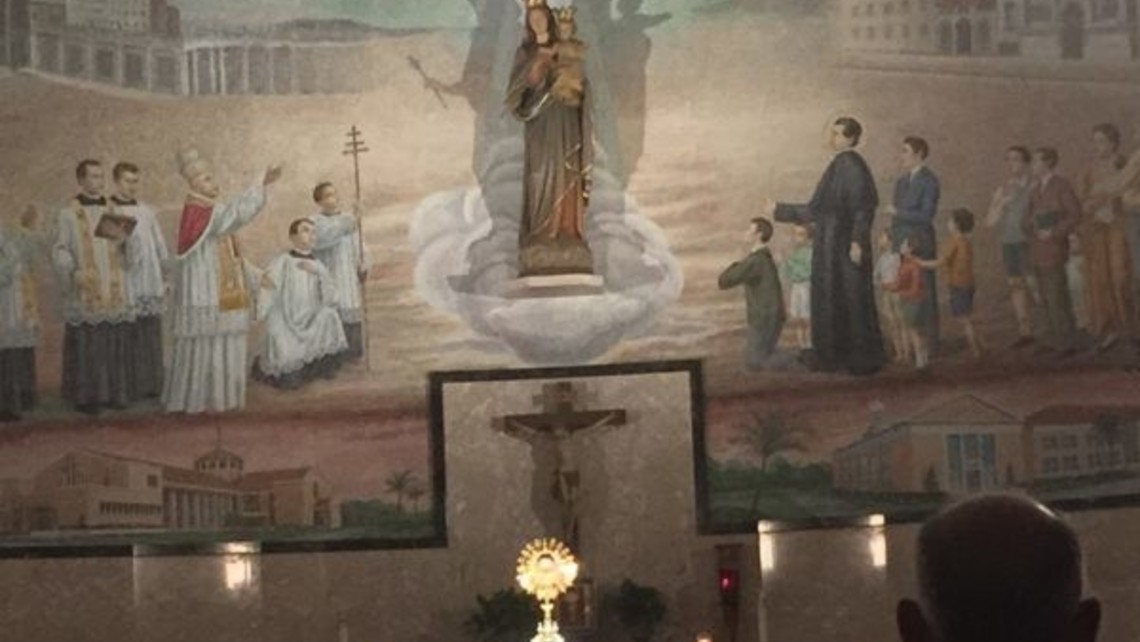 By Marlene Frederick and Lili DeGrasse
(Tampa, FL – August 27) – Mary Help of Christians Center in Tampa sets aside the 7:30 - 9:00 p.m. timeframe of their weekly Wednesday Eucharistic adoration for enthusiastic praise and worship.
On August 7, the MHC's Salesian Cooperators began to host a snack and social time immediately following the praise and worship adoration service. They also began to serve as "ambassadors of welcome" at the church as adorers arrived, and at MHC Hall where the light refreshments were served. The Cooperators have committed to serving in this capacity at praise and worship adoration every first Wednesday of the month, with the hope that it will blossom into a well-developed interaction time for all, fostering an environment of fellowship and sharing in the Church's mission to bring Christ to society.