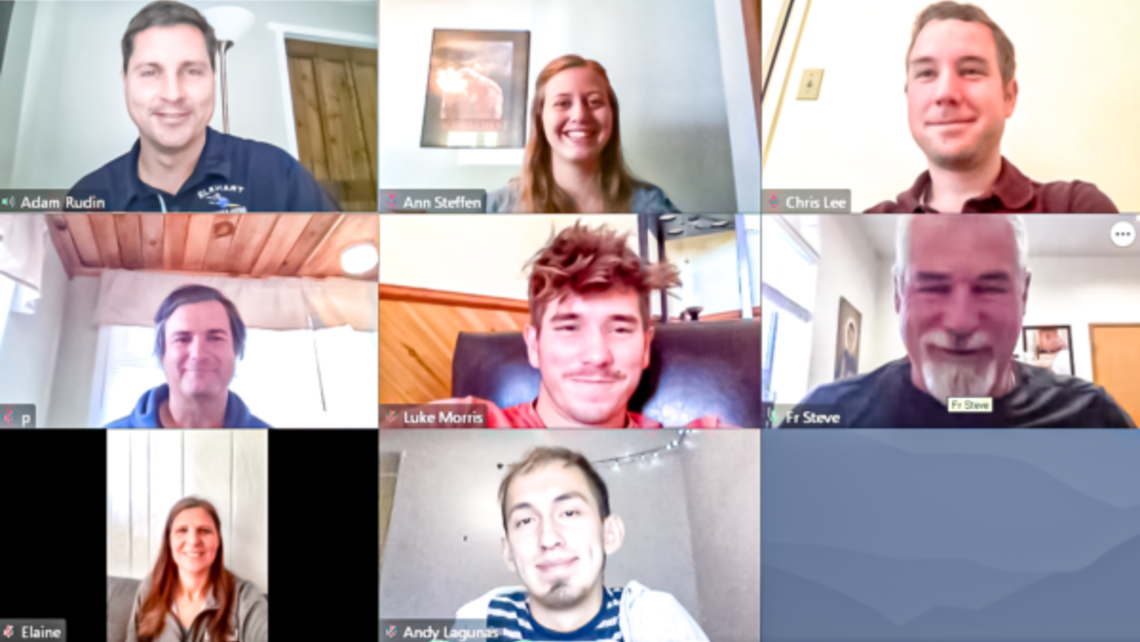 By Adam Rudin, Director, Salesian Lay Missioners
On Tuesday, October 6, we began the orientation of the Salesian Lay Missioners (SLMs) in an all-virtual environment. Each day begins with morning prayer then there are two conferences during the day (morning and afternoon).
Last, each day closes with evening prayer and the Salesian Goodnight. Although nothing can substitute being together in a community, the group has quickly formed a virtual community rich with testimonies and personal experiences.
In the featured photo, Fr. Steve Ryan facilitated a workshop on "The Characteristics of Don Bosco." SLM alumni Paul Chappell (left, row 2) and Elaine Alexander (left, row 3) attended to give their own mission perspective.
During the orientation, the new SLMs will learn about the Salesian Preventive System, Educational Approach, as well as attend a cross-cultural workshop. The SLM orientation will conclude with commissioning on Friday, October 16. The new SLMs are Ann Steffen (Wichita, KS), Chris Lee (Vero Beach, FL), Luke Morris (Springfield, VA), and Andy Lagunas (Cicero, IL).
October 15, 2020 - 3:26pm