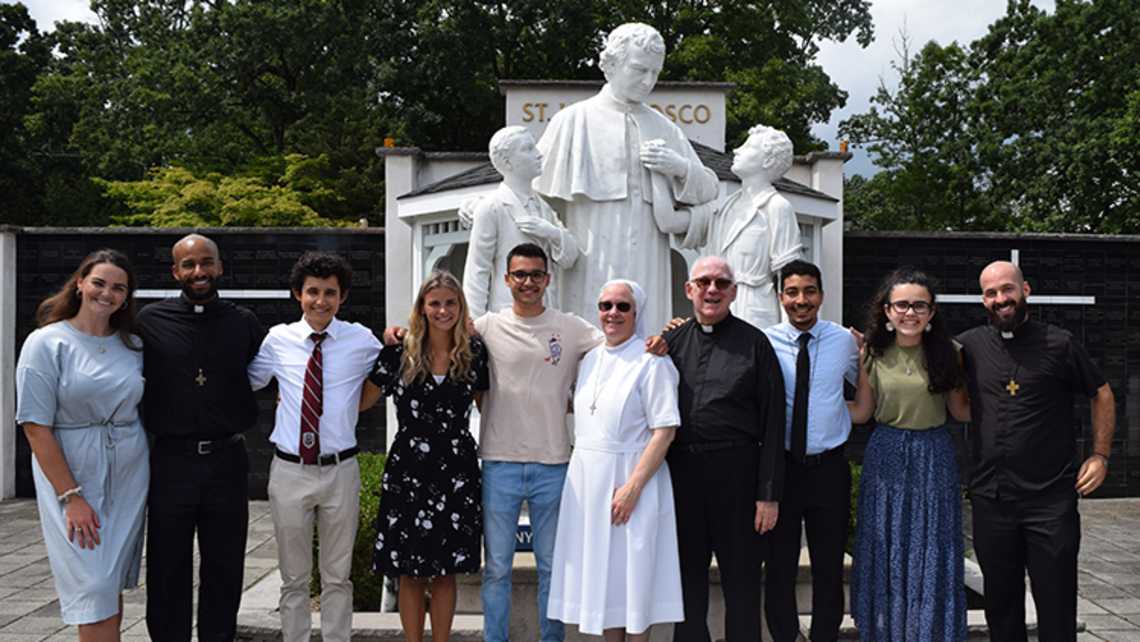 By Fr. Lou Molinelli, SDB
We continue our reflections upon the work, Salesian Youth Ministry: Frame of Reference. Our Salesian Mission is inextricably tied to Salesian Youth Ministry. The Salesian mission, which "sets the tenor of our whole life" (Salesian Constitutions #3), is expressed "...in the projects and works, the educational environment, the places of formation, and evangelizing activities…." of our Salesian charism.
With the consecrated Salesians as the animating nucleus of a vast network of colleagues and the young, we live a ministry with young people, for young people, and among young people. Our style is to be in the midst of one another. It is the love of the Good Shepherd, which is based on selfless love, and trust, which sees as its most urgent activity, that moves the evangelization and the education of the young.
The Frame of Reference makes it a point to speak about the continuum of what it means to be a young person. Seen on the continuum of life, it is the stage between childhood and adulthood. The age for this depends on so many cultural, sociological, and psychological elements, dependent upon where we meet the young. The Frame of Reference states, "Youth represents a fundamental expression of human existence, a characteristic way human beings develop, part of the journey from birth to death" (p. 40). Reflecting upon this definition of young people certainly has implications for our ministry now and in the future. Next week's reflection will focus more on this. However, I ask you to think about this definition in your ministry among the young.
September 2, 2021 - 8:00am