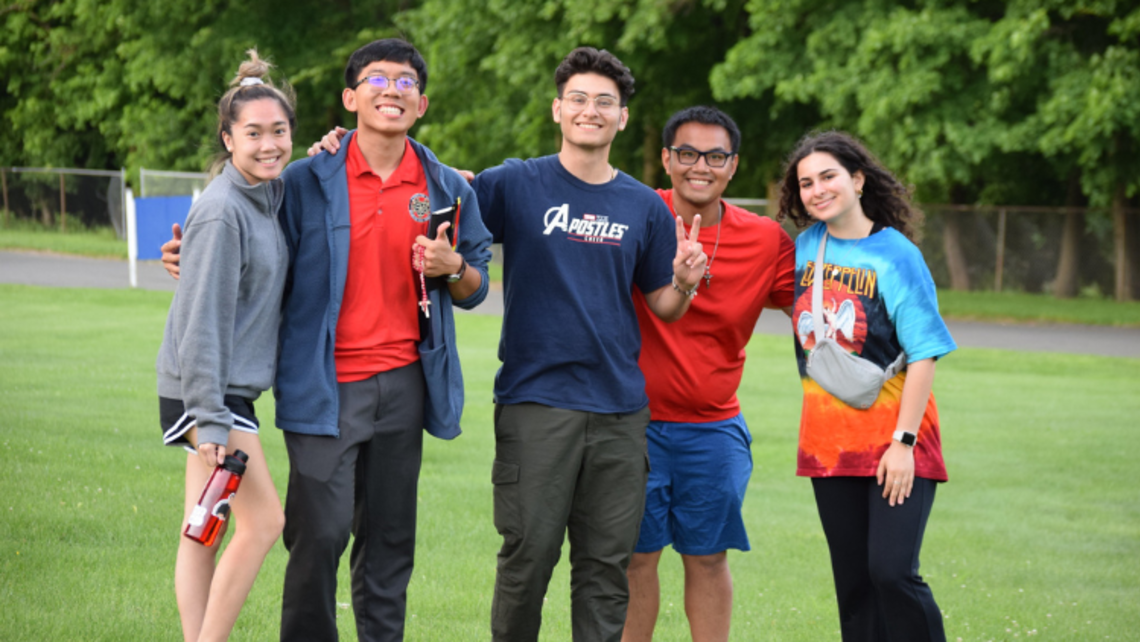 By Fr. Louis Molinelli, SDB, Province Delegate for Youth Ministry
In the Salesian Youth Ministry Frame of Reference, among the activities that are listed for youth and young adults, there is a section on sports (pp. 259-260). Given the nature of sports and athletics in our various institutions and indeed throughout the USA and Canada, I thought it might be a good idea to see the context of sports in a Salesian setting.
The Frame of Reference offers us the following dimensions of sports in a Salesian setting:
Sport is for ordinary people. It is not only for the elite. Everyone should have the right and opportunity to play sports.
Sport makes us more human. Athletics should promote the potential for continued human maturity in a young person. They should promote honesty and clean play as well as interpersonal relationships and respect for others. Athletics also create a healthy environment between adults and young people that promotes relationships beyond the classroom or formal setting.
Sport is preventive. Athletics promote a healthy way of life. We Salesians ensure that athletics are offered to all young people.
Sport has a clear playful dimension (the playground). While sports are competitive, the Salesian educator makes sure to balance out success and failure. We also make sure all members of the group participate, including the less gifted.
Sport is an integral part of our Educative and Pastoral Plan. This means that we must make sure all of our coaches and parents are formed properly in the Salesian Preventive System.
All throughout our province, our institutions field a variety of athletic teams and clubs which keep the above five purposes in mind. Success in our athletic programs is not primarily measured by wins and losses, although we cannot deny this is important for the young. Rather, it is measured by Don Bosco's own words: "Run, jump, shout to your heart's content, but do not sin!" If our Salesian environments can create this atmosphere, then we are truly living the Oratory criteria and have created a playground which is a foretaste of heaven.