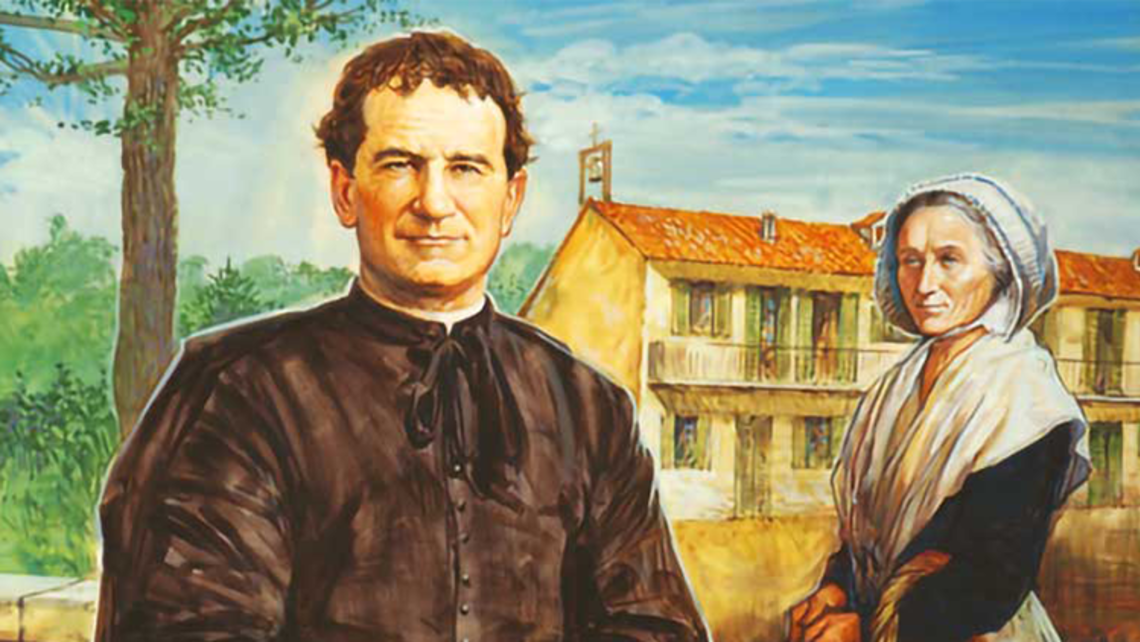 Dear Confreres,
In the fall of 1846, Don Bosco was preparing to return to Turin after spending three months in Becchi recovering from serious illness and anxiety. After seeking counsel from Fr. Cinzano, the pastor in Castelnuovo, Don Bosco decided to ask his own mother, Margaret, to join him in Turin. She responded to the invitation, "…if you think that this would please the Lord, then I am ready to go." Their departure from Becchi is described this way:
Mamma Margaret's little grandchildren could not control their tears when they saw her at the door, about to leave. The brave woman comforted them by promising to see them again soon, then disengaging herself from their arms, she set out for Turn with her son, on foot. Under her arm was a basketful of linen and other necessary items. Don Bosco carried some notebooks, a missal, a breviary, and inside it a number of bookmarks upon each of which he had written a maxim taken from the Bible, the Fathers of the Church, or some Italian poet (The Biographical Memoirs, Vol. II, p. 406).
Don Bosco invited his mother to live with him in Turin because he needed a housekeeper. He also wanted someone who could defend his reputation because the Valdocco neighborhood was morally dangerous. We know that, in years that followed, Mamma Margaret was much more than a housekeeper. She became an integral collaborator and advisor to Don Bosco in his mission. Her memory and role are rightly represented by the new statue of Mamma Margaret and a boy located in the playground of the Oratory in Valdocco, which was blessed during GC28.
Seeing how Don Bosco involved his own family in the earliest days of the Oratory—and how the presence of family helped create the Salesian Family spirit, so characteristic of Salesian environments—it is not surprising that GC28 once again recognized the need to involve and form families as we seek to give priority to the Salesian mission among today's young people. In fact, paragraphs 11 and 12 of the post-chapter reflections are dedicated to journeying with families. Paragraph 15, in the section on choosing, begins, "Let us strengthen our journeying with families in the educative and pastoral community and propose more carefully attuned paths for emotional education." The paragraph then goes on to identify attitudes and mentalities that need conversion and processes and structures that will help us further the Salesian mission.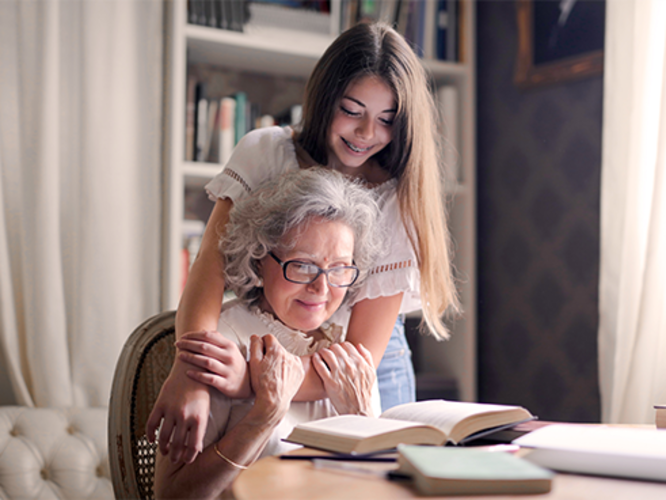 I'm sure you received the news that Pope Francis has laid out a new format for the 2022 World Meeting of Families. In an effort to involve all the families that would like to participate, even those who cannot travel to Rome in June 2022, more online options will be developed. In addition to the primary meeting in Rome, local churches are also encouraged to plan initiatives based on the theme, "Family Love: A Vocation and a Path to Holiness." The Pope tells the organizers to be dynamic, active, and creative in planning these initiatives with families. In this updated format for the World Meeting of Families, it is as if the Pope knew our Salesian history, read our chapter documents and was speaking directly to us Salesians. How will we join in this widespread and multi-centered effort of the Church to walk with families?
With just 11 months to the World Meeting of Families, which now will really be a worldwide event, each Salesian community can be more intentional in its journey with families. I suggest we start with how we already involve and form families in our local Salesian presences. Look at what we are doing and consider if we can make it better. Also, Fr. Tom Dunne, the province delegate for the Salesian Family, has already sent out some suggestions for local teams to accompany families throughout the year on the path to holiness. We can become more familiar with this project and give it our support. The Salesian pilgrimage to the World Meeting of Families is open for registrations. Please visit the Salesian Family Portal for more details. One initiative in which we can all participate is World Day for Grandparents and the Elderly, held this year on Sunday, July 25. As we move out of the pandemic, parishes might send a message to the elder parishioners to invite them to Mass on this day and give them a special blessing. Young people might also serve as greeters, offering words of gratitude to the elder parishioners as they come to church. Alongside young people, SDBs may organize a Mass or prayer service at a local nursing home. Your community can send a greeting card to our elder confreres, especially those in nursing homes. More pastoral and liturgical ideas can be found here.
We close with a prayer for grandparents and the elderly, including our elder confreres.
God of mercy, you have given our elders, your children, the gift of long life;
we ask for your continued blessing on them. Let them feel the tenderness and strength of your presence.
As they look back to the past, let them rejoice in your mercy. As they look to the future, may they persevere in hope that does not fade.
To you be praise and glory forever. Amen.
Happy Feast of Sts. Joachim and Anne, the grandparents of Jesus, on Monday, July 26.
Fr. Tim Zak