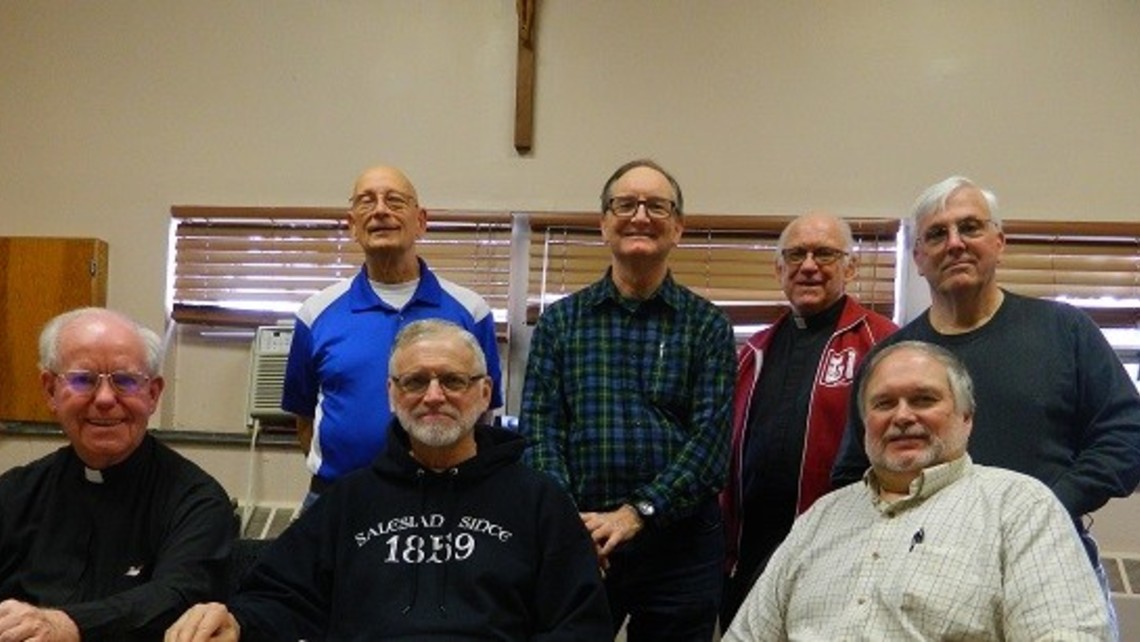 By Fr. Mike Mendl, SDB
With the Salesians 28th General Chapter scheduled for 2020, the province of St. Philip the Apostle must hold a provincial chapter to respond to GC28's announced topic, "What kind of Salesian for today's youths?" Fr. Tim Zak has convened our chapter to meet at the Don Bosco Retreat Center in Haverstraw, NY, March 19-23, including the celebration of Province Day on March 23.
It's anticipated that 41 members of the province will take part in the chapter: Fr. Zak, the members of the provincial chapter, the directors of all the communities, an elected delegate from most of the communities, six delegates elected by the province at large, and the chapter moderator.
Fr. Zak appointed Fr. Mike Mendl as chapter moderator in July. He's assisted by a six-man commission in planning the chapter, including the preparation of four documents related to the general chapter's theme and an additional document concerned with so-called "juridical issues" like the duties of the vice provincial, the make-up of the provincial council, and the quality of our community life. Each of the province's 16 communities is supposed to discuss the topics and send a report to the planning commission, from which they are to prepare working documents for the provincial chapter. The chapter, in turn, will take those working documents and shape them into four reports to send to the commission preparing GC28.
The province preparatory commission members are also planning the chapter's exercises of piety and the Province Day celebration. They are, seated in the photo l-r: Fr. Luc Lantagne, Fr. Dave Moreno, and Fr. Steve Shafran; standing: Fr. Tom Ruekert, Fr. Mike Mendl, Fr. Tom Dunne, and Bro. Bill Hanna.
December 13, 2019 - 10:37am