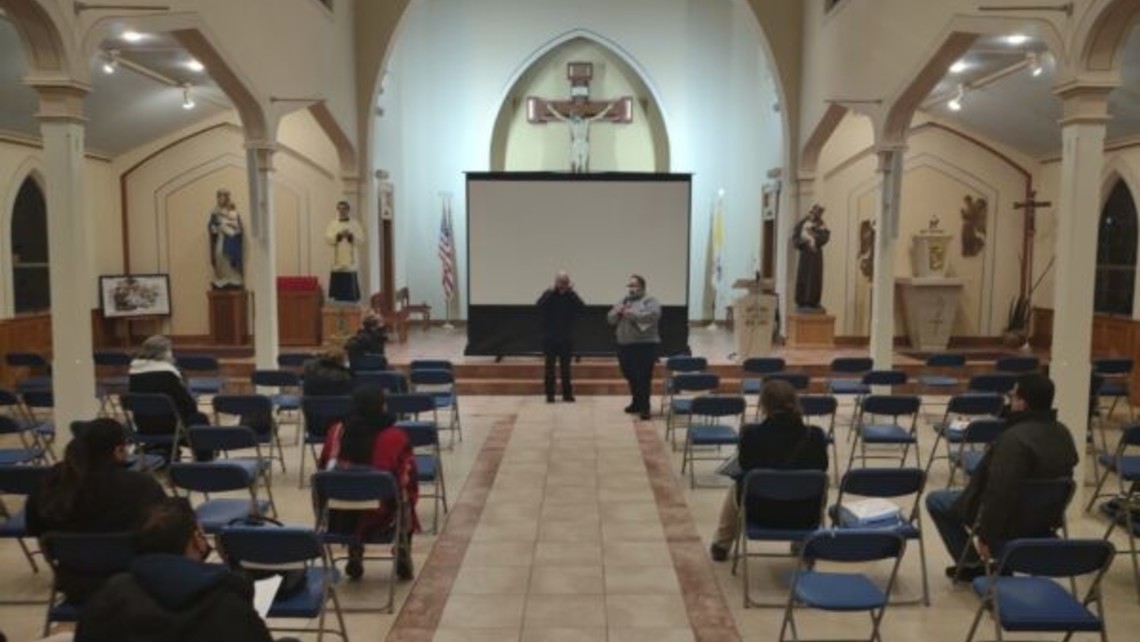 By Fr. Manny Gallo, SDB
The School of Evangelization at St. John Bosco in Port Chester, NY is a parish group that works closely with the pastor to bring forward programs that can help in the growth of knowledge of the faith and so that we can go and evangelize others. The Lectio Divina is part of the learning process which deepens every lesson. During these few years, the School of Evangelization has organized a bible study. It begins every January and runs through April. Every Tuesday for 13 weeks since 2015, the school has covered each of the four Gospels as the major themes of study. Last year, the Letter to the Romans was studied but disrupted due to the lockdown in March caused by the current pandemic.
This year, the School of Evangelization is studying "The Bible and the Virgin Mary," part of the St. Paul Center's Journey Through Scripture series. It unveils the mystery of Our Lady that is woven into the fabric of Sacred Scripture. It also contains 12 lessons within video series with doctrine and devotions dealing with Mary. Our parishioners are hungry for the word of God, and we know that the pandemic will not stop us from learning and contemplating God's word.
January 24, 2021 - 10:31am