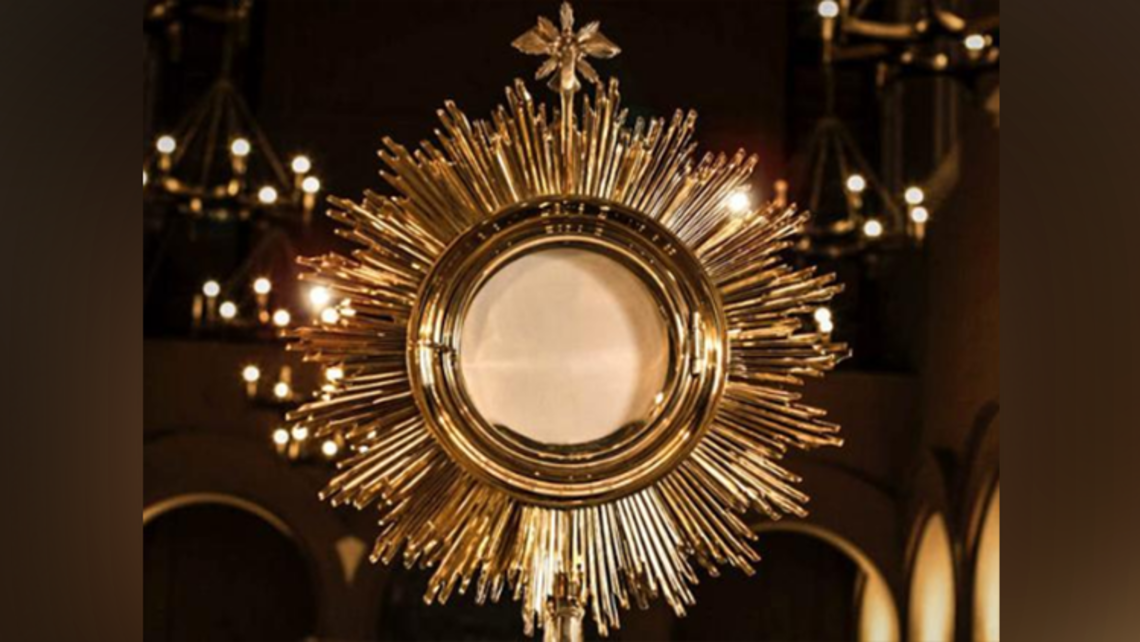 By Br. John Castonguay, SDB
In response to the quarantine and shutdown orders due to COVID-19 (coronavirus), members of the Salesian Family from across the United States and Canada have participated in a Perpetual Adoration Initiative. Through this initiative, they have been praying for the intentions of young people and those we serve in our various works.
Organized by the then-SDB novitiate group; Fr. Joe Nguyen, SDB; Fr. John Puntino, SDB; and now myself and Br. Kevin White, SDB; the initiative was rooted in a desire to continue to support and accompany young people during a time when many of our works were closed. Additionally, churches around the world had been forced to close their doors. SDBs, FMAs, Cooperators, and others took advantage of the privileged opportunity to pray in front of the Blessed Sacrament. Almost every hour of the day for weeks, adorers, both individuals and communities, offered hours of their day in prayer for the intentions of young people. Moreover, it has been a beautiful gift that we offered as a united Salesian Family on behalf of young people.
Now that many churches and schools have re-opened, and in some places, we have slowly resumed a more regular ministry schedule, we are happy to announce the conclusion of the initiative as an organized endeavor. We would like to thank all of those who participated for offering their prayers on behalf of young people and others in need in our works. We encourage everyone to continue to pray for and, when possible, with our young people. Among other lessons of the pandemic, we have seen the obvious need to continue to become communities truly united in prayer.
September 1, 2020 - 11:07am