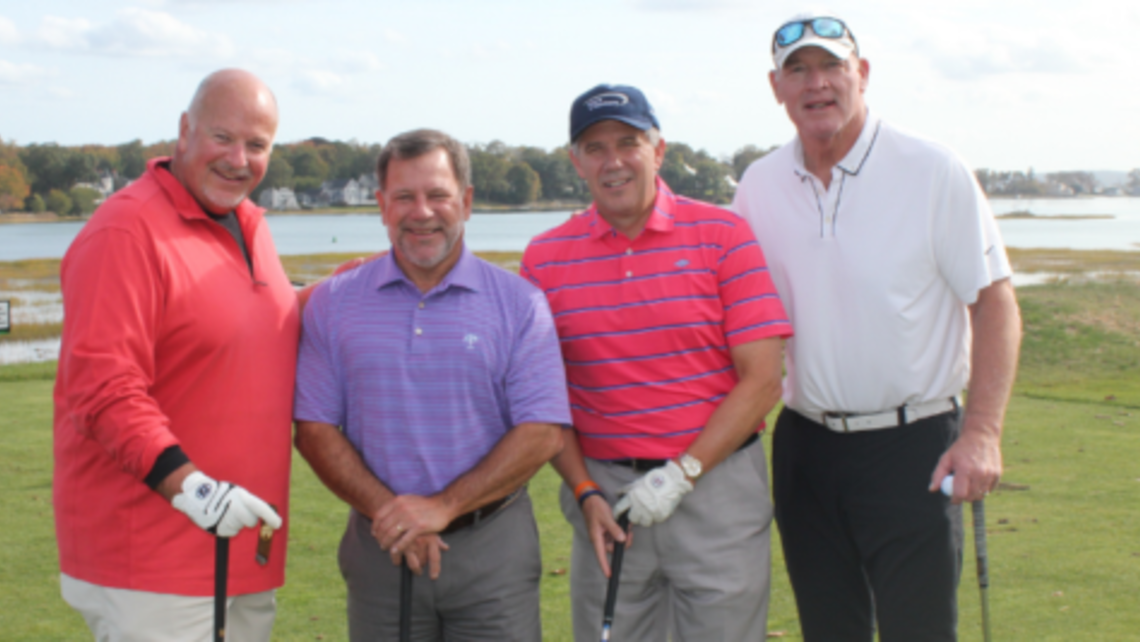 By Nick Sedia, Coordinator of Communications, Salesian High School
On Monday, October 19, Salesian High School celebrated its most successful golf outing ever, having raised a record amount of funds! Please pray for the success of our 100th anniversary.
Pictured on the far right is Marty Lyons (Former New York Jet), and on the far left is ESPN announcer Mike Quick from Landtek Group.
November 2, 2020 - 12:04pm