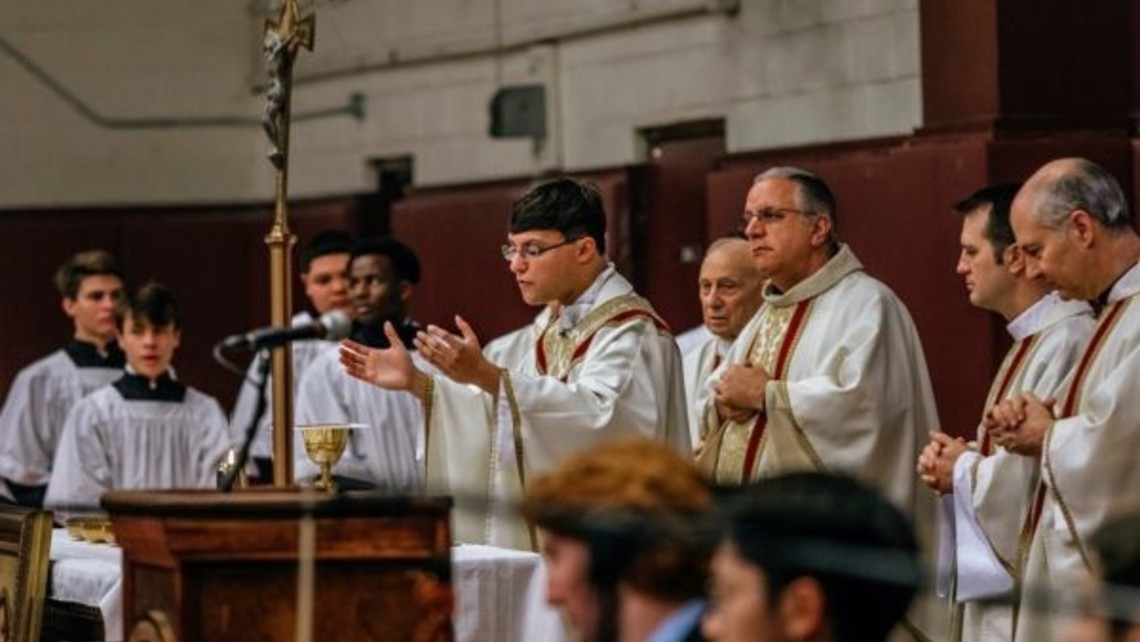 By Jennifer Passerino
(Ramsey, NJ – December 11) – On Monday, December 9, Don Bosco Prep in Ramsey welcomed back Fr. Walter Genito, an alumnus from the Class of 2011, to celebrate the school Mass for the feast of the Immaculate Conception. Fr. Walter was ordained in May in the archdiocese of New York by Cardinal Timothy Dolan.
"For Don Bosco, it's always a blessing when an alumnus returns to visit," said Fr. Jim Heuser, SDB, director. "But it's a special blessing when an alumnus returns to visit as a priest and celebrates the Eucharist for our school."
Fr. Walter's home parish is Sacred Heart in Suffern, NY, where he attended grammar school before coming to Don Bosco Prep. He earned a bachelor's degree in liberal arts, with a major in philosophy, from Fordham University in New York, and a bachelor's in theology from the School of Theology and Religious Studies of the Catholic University of America in Washington, DC. Currently, he is completing his licentiate in theology at the Catholic University.
December 19, 2019 - 10:34am