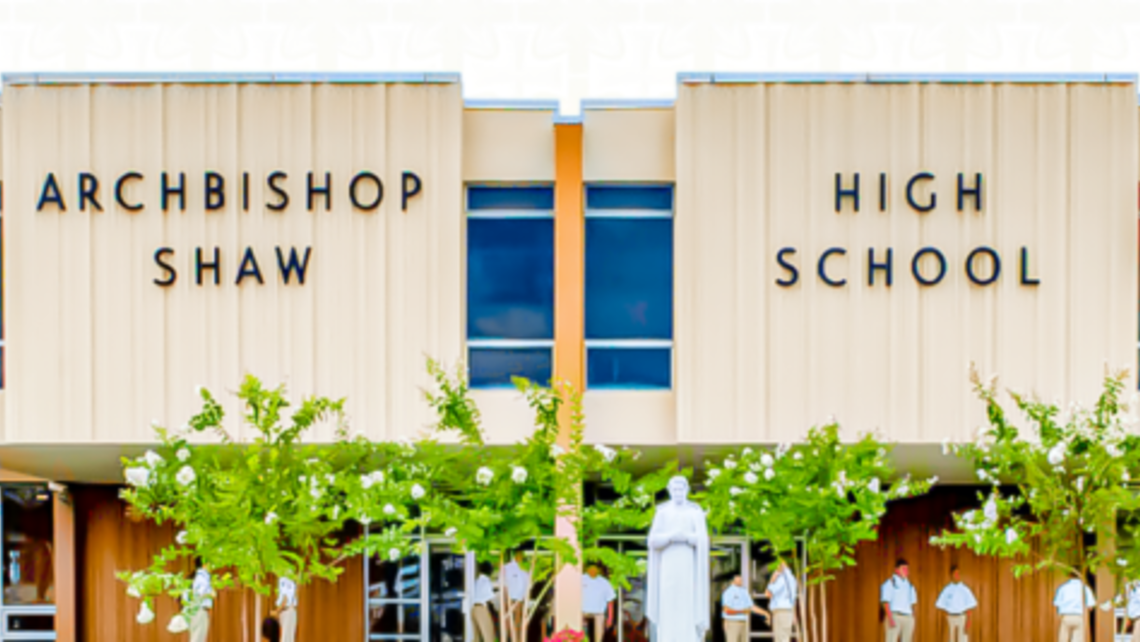 Dear Archbishop Shaw Families,
During these days, we are thinking about our brothers and sisters in the Lake Charles area who have experienced the devastating effects of Hurricane Laura. The images we see remind us of 15 years ago when Hurricane Katrina came upon the Greater New Orleans area.
We are coordinating an effort through Archbishop Shaw High School and the Academy of Our Lady to provide disaster relief for the people of the Lake Charles area. On Saturday, September 5, a truck will be in the parking lot by the oaks (the Barataria and 10th Street side). We are looking for donations of bottled water, toothpaste, toothbrushes, diapers, baby wipes, feminine products, soap, shampoo, lotion, and other items of this nature.
During this week, we will be collecting these items each day here at school. They can be brought to the main office and the students will bring them to Don Bosco Hall. You can also bring them on Saturday, September 5.
We remember the generosity shown to our area 15 years ago. Now it is time for us to reach down in our hearts and take care of others. Please be as generous as you can.  
God bless you.
Fr. Louis Molinelli, SDB and Sr. Michelle Geiger, FMA