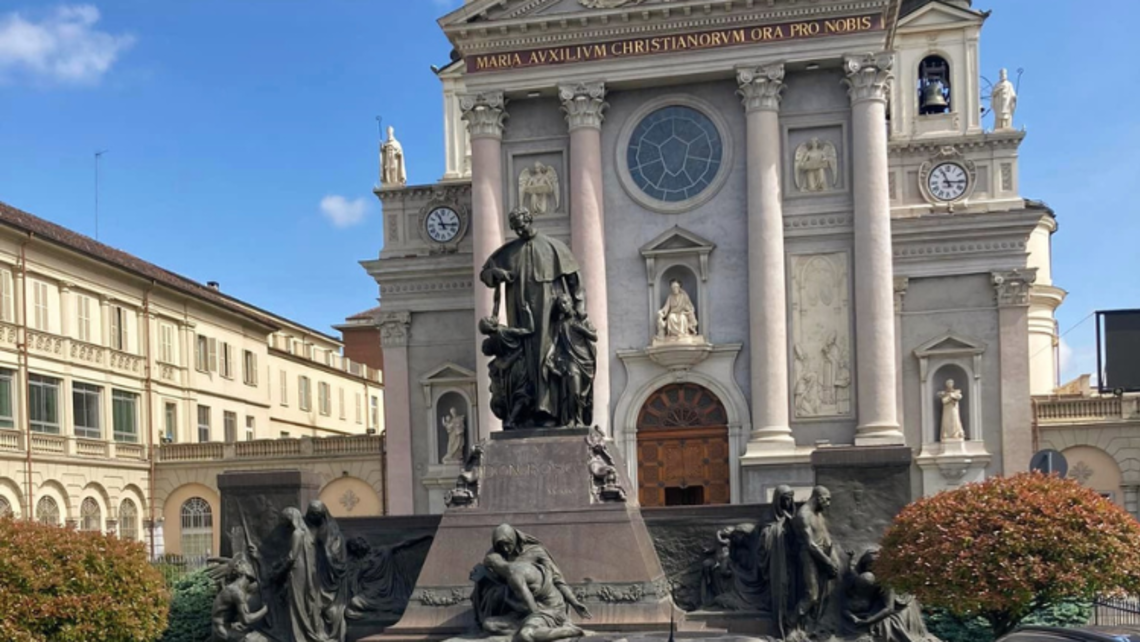 By Fr. Louis Molinelli, SDB, Province Delegate for Youth Ministry
We read in the Salesian Youth Ministry Frame of Reference, "The Oratory of St. Francis de Sales at Valdocco was the first established apostolate, the one that inspired all the others" (p. 185). Going back to the Valdocco experience is the call we in the Salesian Family have received from Pope Francis at our last General Chapter. We read and study the documents that tell the story of the Oratory and then seek to bring its principles into our contemporary situation and praxis.
However, the greatest inspiration comes when you get the chance to visit the actual Oratory of St. Francis de Sales in Turin! Along with other province delegates of youth ministry, I have begun a two-week immersion in the principles of Salesian Youth Ministry at Valdocco. To live on the same grounds and in the same buildings as St. John Bosco and the early Salesians did steeps you in history that comes through the very walls! To stand in the Basilica of Mary Help of Christians and see the rich history of our Salesian Family is an awe inspired experience! To celebrate Mass in the Pinardi Chapel and in the Basilica gives you a sense that you are uniting with the thousands of Salesian Family members and young people who lived, studied, prayed, and played on this property.
It is good for all of us to seek renewal at points in our lives to remind us of our roots, of why we responded to our vocation. This Salesian encounter at the Oratory restores you to the very roots of that enthusiasm and zeal which enabled you to respond yes to your call in the Salesian Family!
Even if you cannot get to Turin, take some time to read The Memoirs of the Oratory by St. John Bosco. Close your eyes and immerse yourself in his world. Then, take some time to reflect on how you can bring the best of Don Bosco's experience to the field of youth ministry in which you work. 
I am writing a daily reflection on our social media platforms while I am here. Please check them out daily. I am excited to share this experience with you!