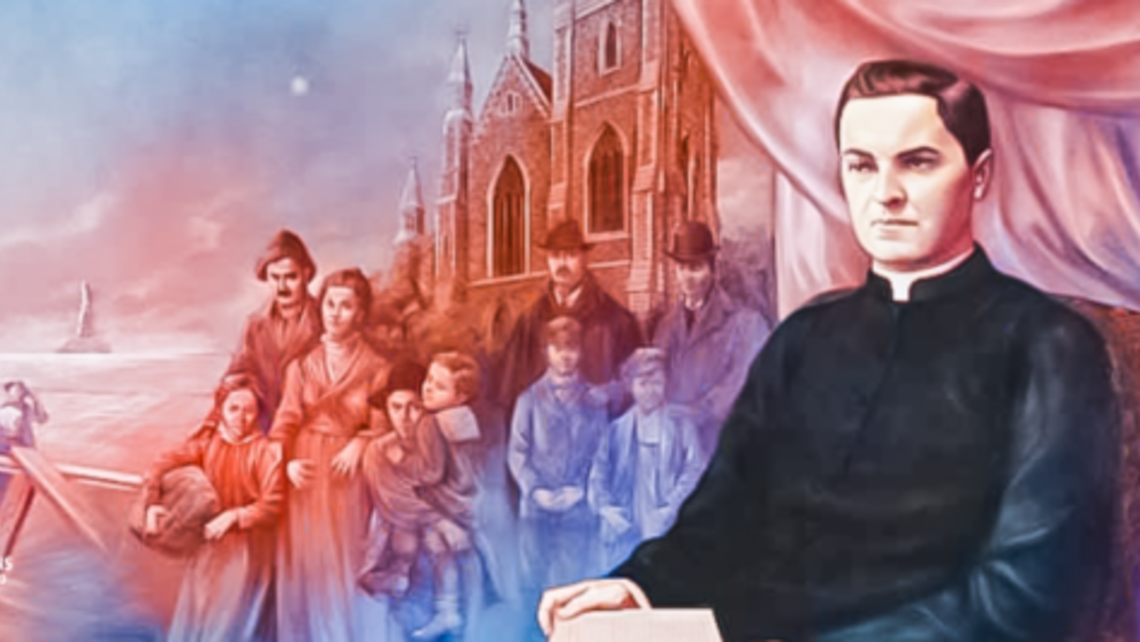 By Fr. Tim Zak
At the opening Mass of the Knights of Columbus' 138th annual Supreme Convention, Archbishop Leonard P. Blair of the Archdiocese of Hartford shared that Father McGivney's beatification Mass will take place on Saturday, October 31, at the Cathedral of St. Joseph in Hartford, CT. At that liturgical celebration, an apostolic letter from the Holy Father will be read along with the bestowing of the title "Blessed" on Father McGivney, founder of the Knights of Columbus. On May 27, the Vatican announced Pope Francis had approved a miracle attributed to the priest's intercession, clearing the way for his beatification.
The Salesians value their positive relationship with the Knights of Columbus. Many Salesian works have a local council of the K of C, or a local council and the Salesian work collaborate on charitable and spiritual projects. Some SDBs are members of the Knights, while others serve as chaplains to the Knights. Salesians have been beneficiaries of Knights of Columbus scholarships during their initial formation. The beatification of Fr. McGivney is a reason for us all to celebrate. We would like to recognize the mutually beneficial relationship the Salesians have with the Knights by sharing brief stories and photos of activities in which the Salesians and Knights collaborated.
You saw the great story a few weeks ago of Fr. Raja John and the Knights in Edmonton working together to clean the neighborhood. Please send in stories and photos to [email protected]. Please communicate to the Knights associated with your work the gratitude and respect of our Salesian province. You can find more information about Fr. McGivney at www.fathermcgivney.org.
Let's join our daily Rosary with the prayers of many faithful people, imploring the protection and guidance of Mary, Our Lady of the Rosary, during this month of October.