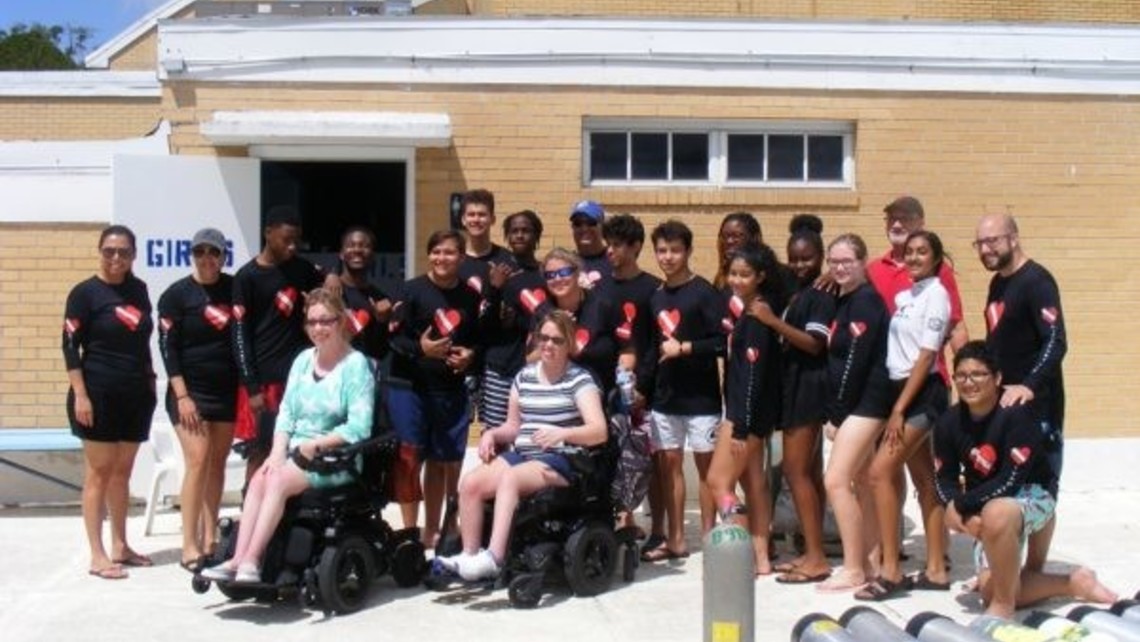 By Lili DeGrasse
(Tampa, Fla. – April 18) – Students from Cristo Rey Tampa High School at Mary Help of Christians Center in Tampa jumped right in to become scuba diving volunteers who accompany and assist disabled children, adults, and veterans while diving. The opportunity was offered to Cristo Rey Tampa students by board member Joe Grote, who introduced them to Diveheart, a not-for-profit organization that provides and supports educational scuba diving programs open to any child, adult, or veteran with a disability, with the hope of providing both physical and psychological therapeutic value to that person.
Over the last few weeks, CRT students have been undergoing training to learn the fundamentals of scuba diving. On Saturday, April 13, they moved to confined-water training at the Mary Help's pool. Students who are interested in continuing will progress to Phase II, a written exam. Those who pass the written exam will be eligible to take the final open-water test in July.
As scuba diving volunteers, CRT students will not only help individuals with a disability to enjoy scuba diving, but will also help instill in them a "can do" spirit, focusing on what they can do rather than on what they can't.