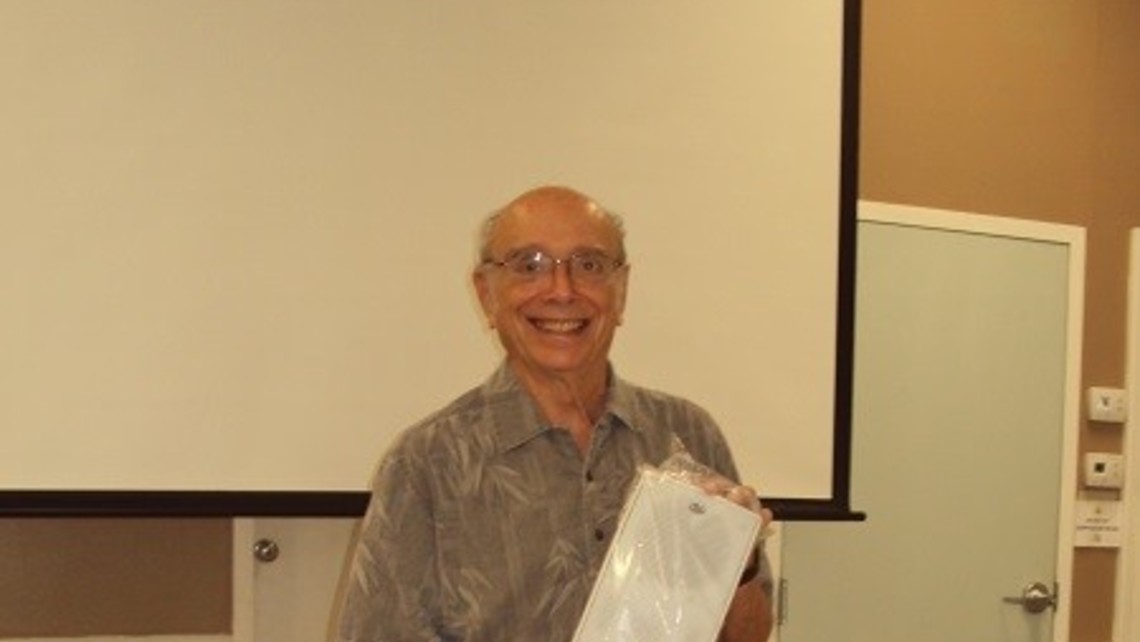 (Tampa, Fla. – October 9) – At Mary Help of Christians Center in Tampa, Fr. Raul Acosta and maintenance staff member Thai Nguyen are installing audio-visual equipment in MHC Hall to expand the use of the hall for retreats and other events that require sound, presentations, and video.
Thanks to Fr. Raul's know-how and Mr. Nguyen's handyman skills, the screen and projector will retract into the ceiling, converting MHC Hall into a space that can accommodate hospitality-social functions as well as educational, retreat, and business presentations.  Thanks is due, as well, to the benefactors who support these endeavors at Mary Help.
MHC Hall is the second room that Fr. Raul has converted into an audio-visual technologies space (the multipurpose room was similarly equipped in 2015).
October 18, 2018 - 4:59pm