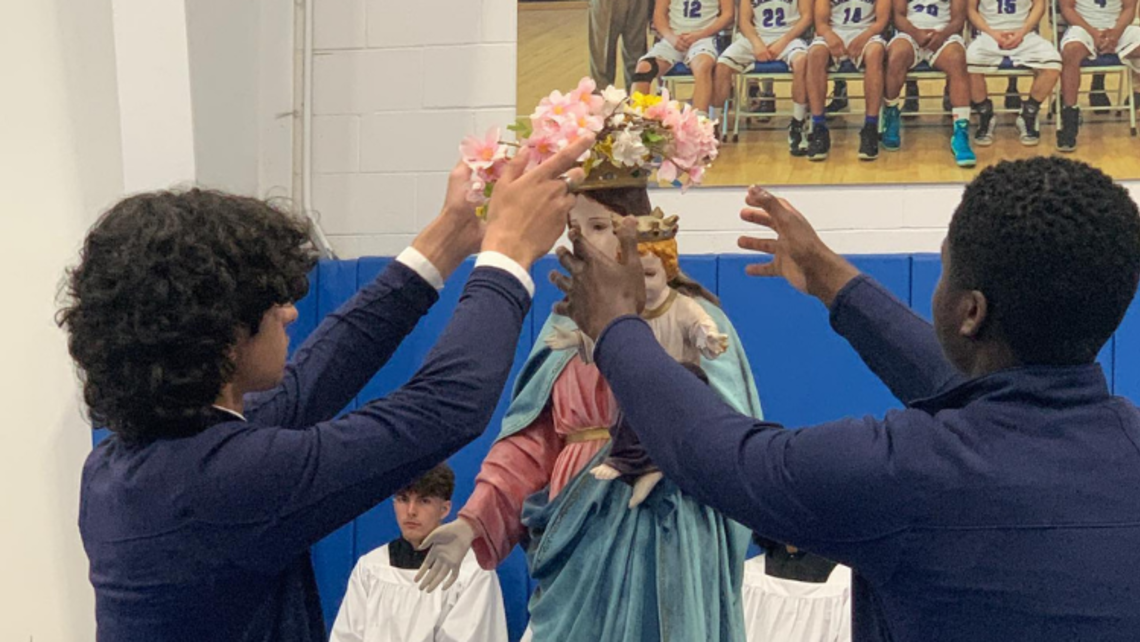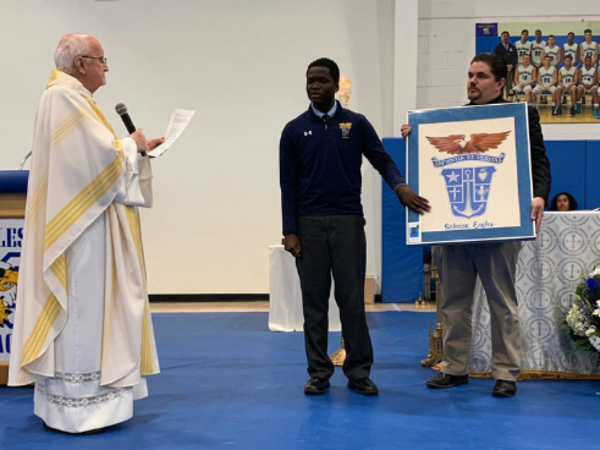 MARRERO
On the Feast of Mary Help of Christians, students of Archbishop Shaw High School (Shaw) in grades eight through 11 had school Mass in the gymnasium. Having entrusted all to Mary in this beautiful Mass, the students prayed a prayer of thanksgiving for a huge favor the community received from the Blessed Mother. Through her intercession, Archbishop Shaw's enrollment has turned in a positive direction. So far, there will be 100 expected incoming eighth graders, 92 incoming freshmen, 91 sophomore, 70 juniors, and 62 seniors.
St. Rosalie and St John Bosco Parishes also celebrated the Feast of Mary Help. In an emotional moment for St. Rosalie School, Fr. Mark helped lead the community in the closing school Mass. Students and teachers are ready to move forward next year, largely at immaculate Conception School, which is unabashedly Salesian.
On Wednesday, May 25, the Salesian Family on the Westbank celebrated the Feast of Mary Help with a torch-lite outdoor Rosary. In the courtyard in front of the statue of the Blessed Mother, 200 people gathered to pray. At the end of the Rosary, the community presented a gift to Br. Thomas Junis, SDB, as he leaves Shaw and goes off to Mexico for his theology studies. The Salesian Cooperators and Shaw seminarian Coung Nyguen (Archdiocese of New Orleans) assisted in the presentation.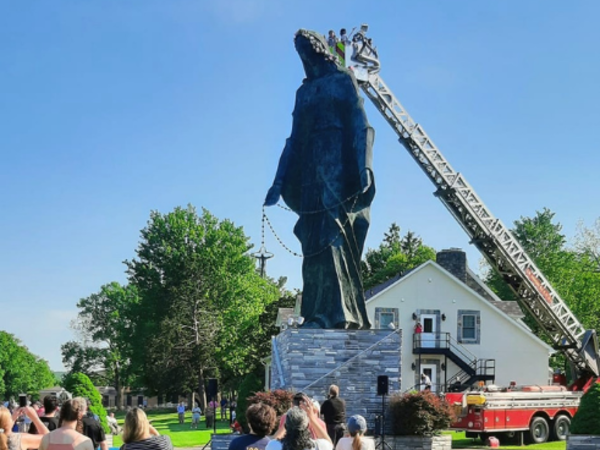 NEW ROCHELLE
The New Rochelle community held a school Mass in the Wiegand Center at Salesian High School at 10:00 am EST. Fr. Paul Chu, SDB, presided and preached. During his homily, Fr. Paul shared his vocation story and how Mary helped him. He encouraged the community to think on how they have experienced Our Lady's help. Mary brings students to Salesian schools. She prepares everyone for greatness, and everyone becomes great by helping one another. After Mass, New Rochelle Director Fr. Tim Ploch, SDB, also inducted the new Student Council: Ramon Reid (President), Justin Salgado (Vice President), Joey Roman (Secretary), and Michael Hernandez (Treasurer). Congratulations to the new leaders.
STONY POINT
On Saturday, May 21, members of the Salesian Family from the eastern USA gathered at the Marian Shrine in Stony Point, NY for Marian Day. This year's annual celebrations of Mary Help of Christians were also Salesian Family Day. The event featured lots of opportunities for faith, family, and fun throughout the day, including the May crowing and a young adult gathering in the evening.