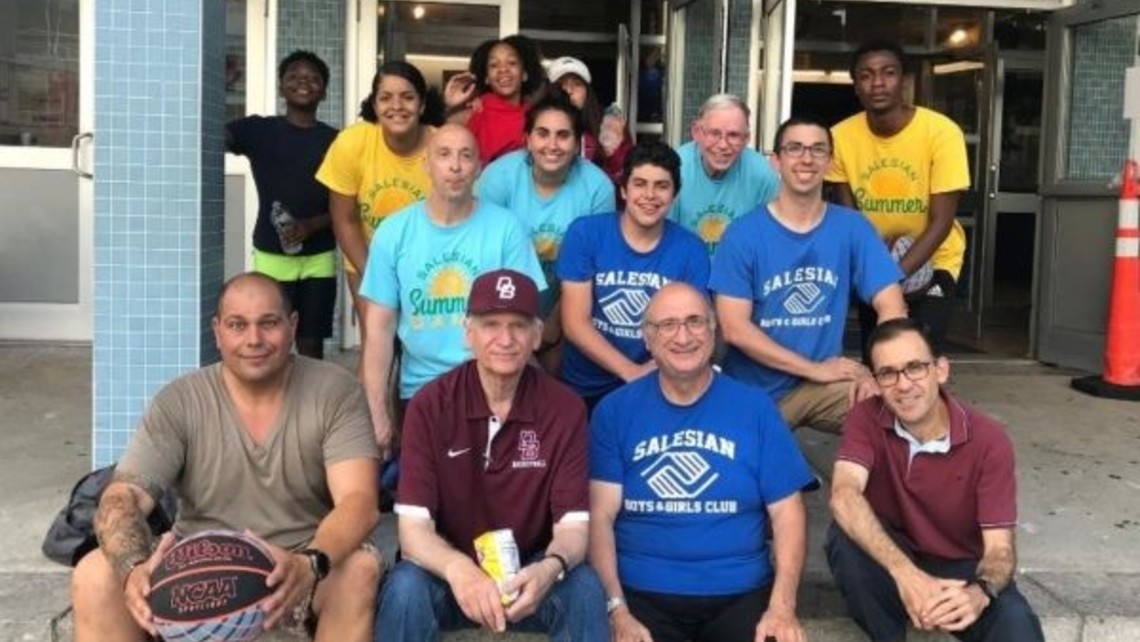 Salesian Boys & Girls Club and YMCA Partner for Teens
By John Lynds, East Boston Times
(East Boston, MA – July 17) –As the saying goes, "idle time is the devil's playground," so youth organizations like the Salesian Boys & Girls Club and the East Boston YMCA have come up with exciting and new programs year after year to target at-risk youth who would otherwise slip through the cracks and end up on the streets during the summer months.
To keep kids busy and active, the Salesian Boys & Girls Club and the YMCA have joined together to launch a new program, "Summer Teen Nights," at the Boys & Girls Club on Byron Street. The teen nights will be Friday nights from 6 to 9 at the Club through August 16.
The evening activities include basketball games, cornhole, whiffle ball, BBQs, and music.
"We are proud to work with East Boston YMCA and offer such a fun program for teens," said Salesian Executive Director Michael Triant. "Teenagers are an audience that we are always trying to keep engaged and provide more services. These Friday night events will help showcase our commitment to all teens, which will hopefully carry into the school year. The responsibility of providing quality services to young people is something that we all work together to accomplish."
The first teen night kicked off last Friday night with great success according to YMCA Executive Director, Joe Gaeta.
"We're excited to partner with the Salesians to give teens a place to be safe on Friday nights," said Gaeta. "Eastie shines bright when we pull together to leverage our resources and increase our collective impact. Creating a space where our youth feel safe and can be themselves is our main priority. Our kids are Salesian kids, there aren't any more 'my kids, their kids,' they are our 'city's kids.'"
Triant and Gaeta said the teen nights are free and open to all teens ages 13 to 18. The program is sponsored in part by the Boston Police's Youth Activities League. The teen nights will be held rain or shine. If it rains, activities will be brought into the gym.
Reprinted with permission of East Boston Times. Read the original story here.