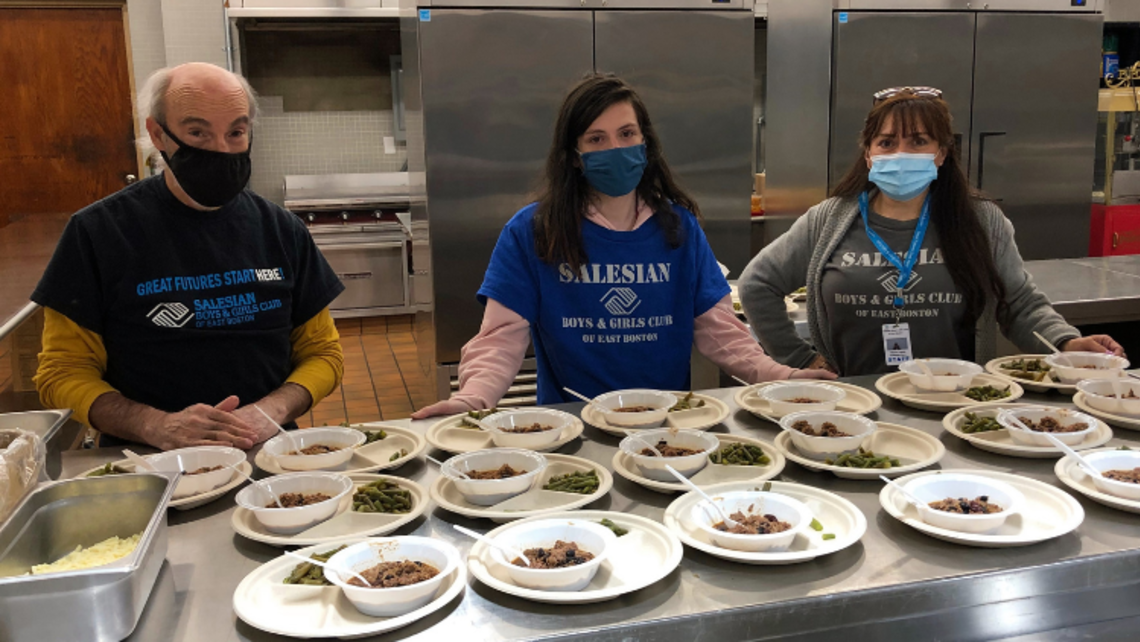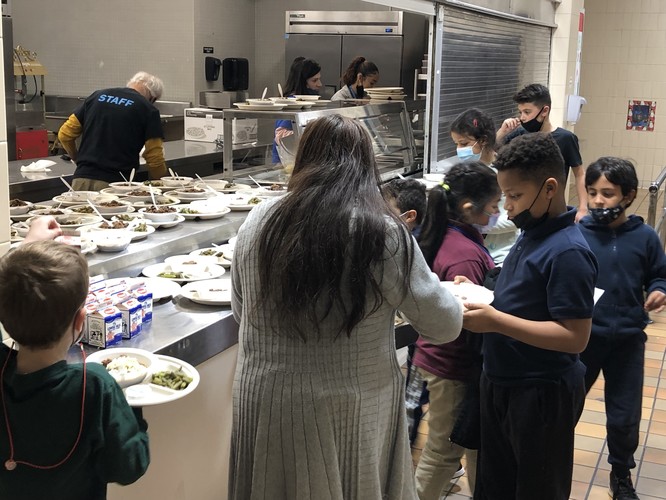 By Br. Bob Metell, SDB
(East Boston, MA – January 13) – Every day around 4:30 pm EST, club members at the Salesian Boys and Girls Club (the Boys and Girls Club) gather for a Blessing and Good Night talk given by Fr. Bill Keene, Fr. Bill Bucciferro, myself, and some of the club staff followed by a meal. Chef Anthony Pino, a local restaurant owner, past club member, and graduate of Savio High School, prepares meals Tuesday through Friday, and I prepare the meal on Monday. I am assisted at mealtimes by two dedicated staff members, Damien and Maria. 
The Boys and Girls Club feeds 100-150 youngsters each day with a hot meal and snack. Many young people return home to empty food shelves. Their main meals come from what is given through Boston Public Schools during the day and at the Club, as well as numerous other meal service centers throughout Boston. 
The Boys and Girls Club provides meals for all members and families who request them. During summer camp and holidays, the club members are provided with breakfast, lunch, and a snack through one of Boston's meal networks. 
January 14, 2022 - 12:30pm