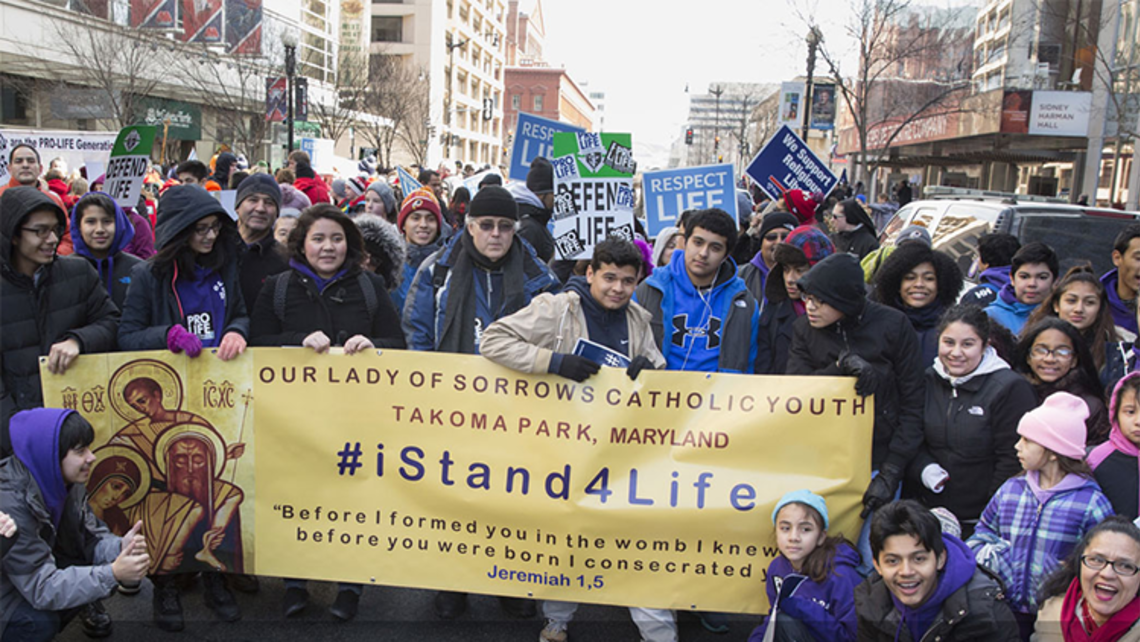 Due to the COVID-19 (coronavirus) pandemic, the National Prayer Vigil for Life, which is organized by the USCCB, will be closed to the public. However, it will be televised by EWTN so millions can participate remotely. Please see the adjusted 2021 Vigil schedule and visit the Frequently Asked Questions page for additional information. To see the schedule for the overnight holy hours during January 28–29.
This year, the Archdiocese of Washington will host a Virtual Youth Rally and Mass for Life, which will begin on Friday, January 29 at 8:30 AM EST. This live event will feature Josh Brahm from the Equal Rights Institute, who will speak about ways to talk about pro-life issues in an effective and appropriate way. The virtual rally will also feature music from Sarah Kroger, Out of Darkness, and Ivan Diaz. The Youth Rally will be followed by a Mass with Cardinal Wilton Gregory, live-streamed from St. Matthew's Cathedral with music from PJ Anderson. The event will be live-streamed from YouTube page @WashArchdiocese and will also be available at youthrallyandmassforlife.org.
As the date for the Rally and Mass for Life draws near, the Archdiocese of Washington asks that you share the information about this event with schools, parishes, youth centers, and youth groups.
January 17, 2021 - 11:42am