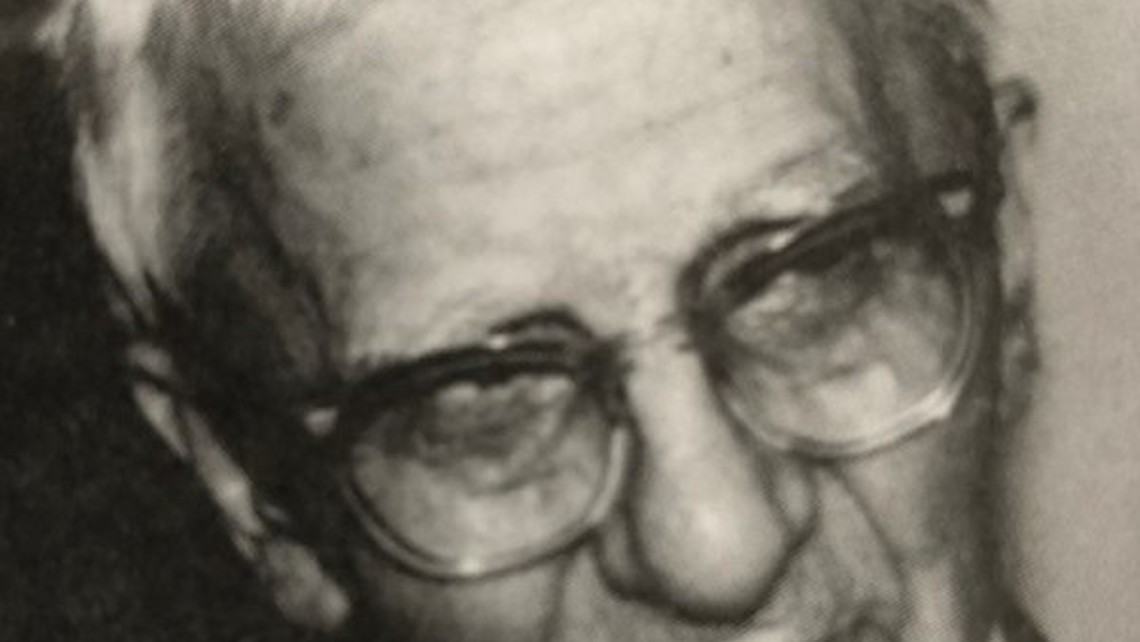 By Amy Marinaro
Br. Frank Gambaro was born in Palermo, Sicily, on May 10, 1887. As a teenager, Frank moved to the United States with his parents. He worked in Manhattan as a jeweler and watch repairman. After the deaths of his parents, Frank contacted the Salesians at the age of 42 and expressed his desire to dedicate his life to God. He joined the community in Newton, NJ, and made his perpetual professions as a Salesian coadjutor brother in 1934.
As a Salesian, Br. Frank dedicated his life to his work as a cook and a handyman capable of fixing anything for his community. He also dedicated his life to prayer. He loved to visit the Blessed Sacrament frequently and to discuss stories about Mary the Mother of God with everyone he encountered.
After years of service at Newton and then at St. Anthony's Parish in Paterson, in his 90s Br. Frank retired to the Blue Gate residence in Stony Point, where he passed away in his sleep in December 1987 at the age of 100. His life continues to serve as a model of the vocation of the Salesian religious brother.
Based on the biography of Bro. Frank Gambaro included in Short Sketches of the Lives of Salesians Who Worked in the Province of St. Philip the Apostle during the 100 Years from 1898 to 1998 by Fr. Philip J. Pascucci, SDB (New Rochelle, 1998), p. 83.