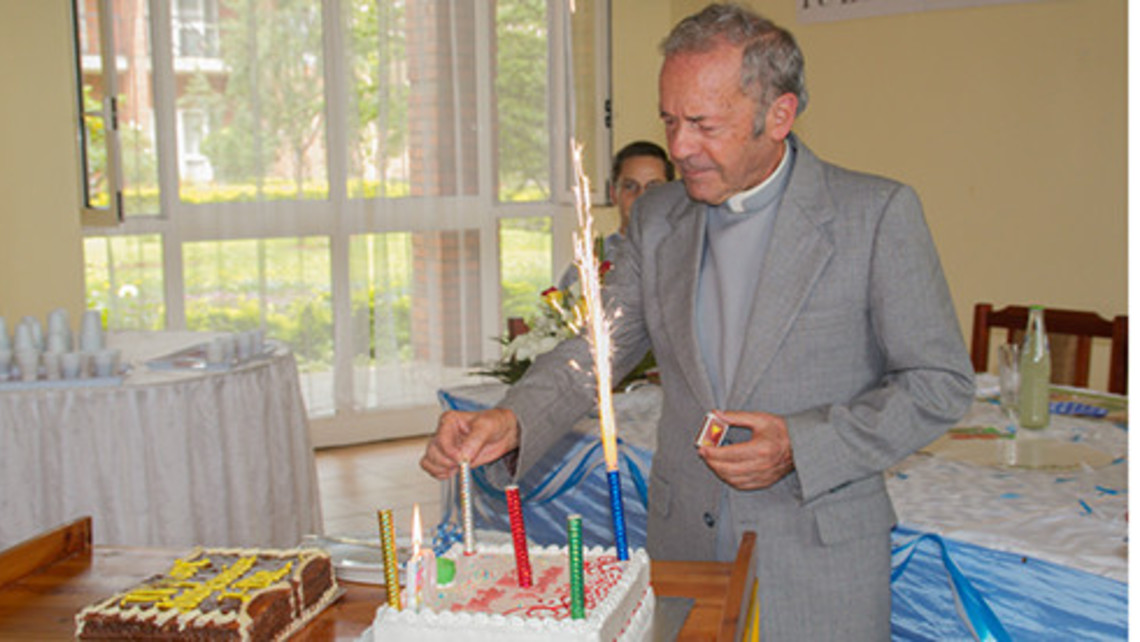 Responding to a request from Fr. Provincial, Fr. Jean-Paul Lebel, SDB, a native of Canada and a long-time missionary in Rwanda, sent some photos of himself with these explanations.
"Thank you for your good wishes for the time of Advent and for your prayers. You asked me to send photos of myself. The last one was taken at the provincial house with the Rector Major, who was visiting our Africa Great Lakes Province (Burundi, Rwanda, and Uganda) earlier this year. I had told him he was the sixth Rector Major I've had since I entered Newton in 1949, and I would like to have a photo with him. (There's quite a difference in size and in importance!!!) They had given him the hat and the chief's baton, which he handed off to me for the photo and as souvenirs. I have met the five other Rectors Major starting with Fr. Ziggiotti when he visited Newton when I was in philosophy.
"There is also a photo taken on the 50th anniversary of my ordination, April 20, 2015. Another was taken few days before while I was celebrating the Eucharist.
"May God bless you, and the Holy Spirit be your guide as leader of the province."
December 13, 2018 - 4:18pm