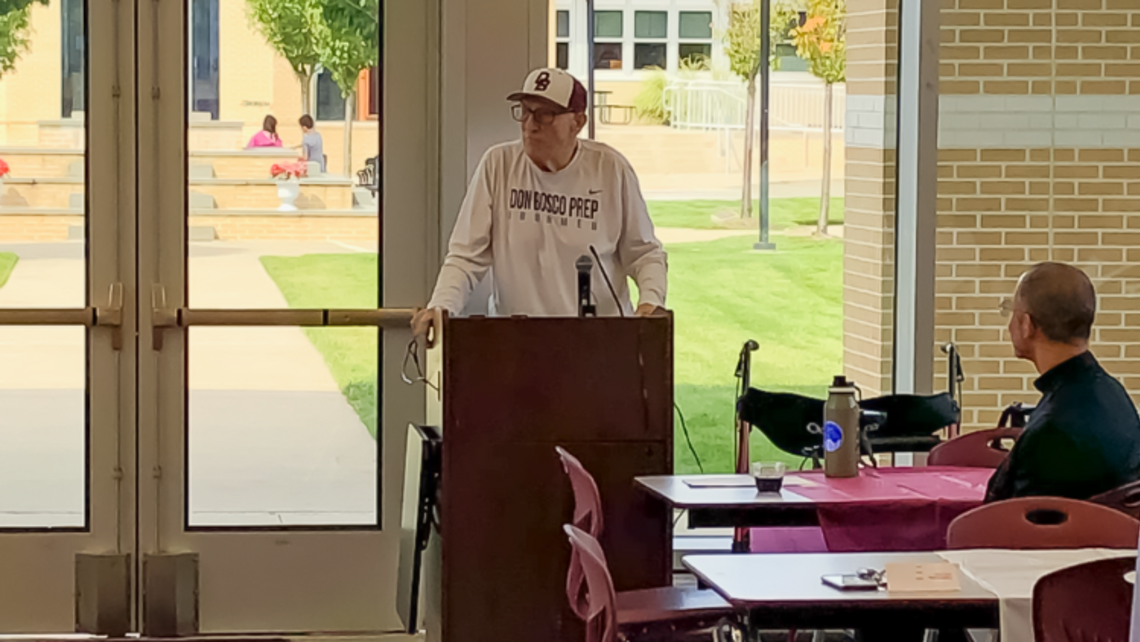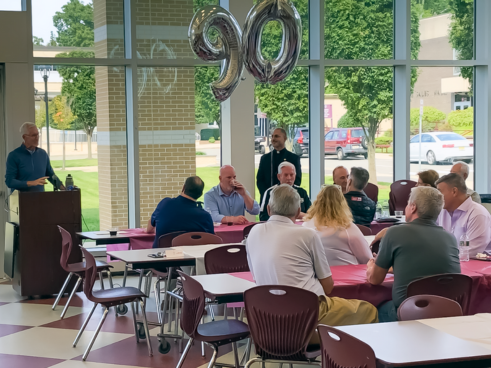 By Fr. Mike Mendl, SDB
(New Rochelle, NY – September 21) – Br. Jim Wiegand turns 90 today, Thursday, September 21. In anticipation, the Don Bosco Prep community in Ramsey celebrated his birthday on Saturday, September 16, in the school cafeteria in Savio Hall. About 100 people participated, mostly Br. Jim's former basketball players at Don Bosco Tech, Paterson, where he spent his first seven years as a Salesian brother, and Salesian High, New Rochelle, where he spent the next 19 years.
Br. Jim also served as athletic director at Archbishop Shaw High School in Marrero for 20 years, was on the staff of Salesian Boys & Girls Club in East Boston for two years, and since 2002 has been part of the Ramsey community.
Two of his former players spoke briefly at the party. One was Mike Breen, Salesian High School Class of 1979, who went on to a long career calling play-by-play for the New York Knicks and NBA games for both ESPN and ABC and was elected to the NBA Hall of Fame in 2020. He praised Br. Jim as an exemplary mentor not only for basketball but for life and for faith.
Br. Jim spoke at greater length, crediting "spirit and grace" for his almost 70 years of religious life, his coaching achievements, and the positive influence he's had on so many young men.
September 21, 2023 - 9:00am