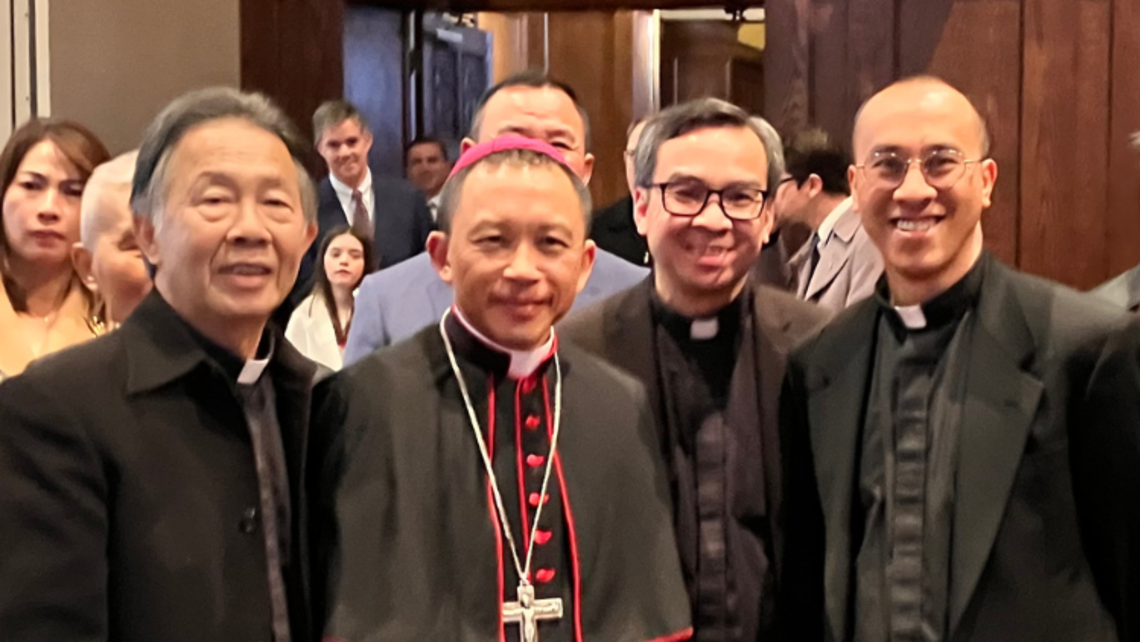 By Vice-Provincial Fr. Dominic Tran, SDB
(New Rochelle, NY – January 25) – On Monday, January 23, during the Novena honoring Don Bosco, Bishop John Nhan Tran was ordained an Auxiliary (Aux.) Bishop of Atlanta. Aux. Bishop Tran graduated from Salesian Junior Seminary of Goshen, NY, in 1984 and also attended Don Bosco College for one year.
In his coat of arms, he included the anchor to honor his Salesian education and formation.
Some Salesians represented the Salesian Family at the Mass of Ordination. They were Fr. Paul Chuong Nguyen, SDB; myself; and Fr. Tri John Bosco Nguyen, Salesian Cooperator and a priest of Atlanta.
Congratulations to Aux. Bishop John Nhan Tran! Please pray for him and all our religious Salesian past pupils who continue to answer God's call on the next steps of our vocation journeys.
January 25, 2023 - 10:30am