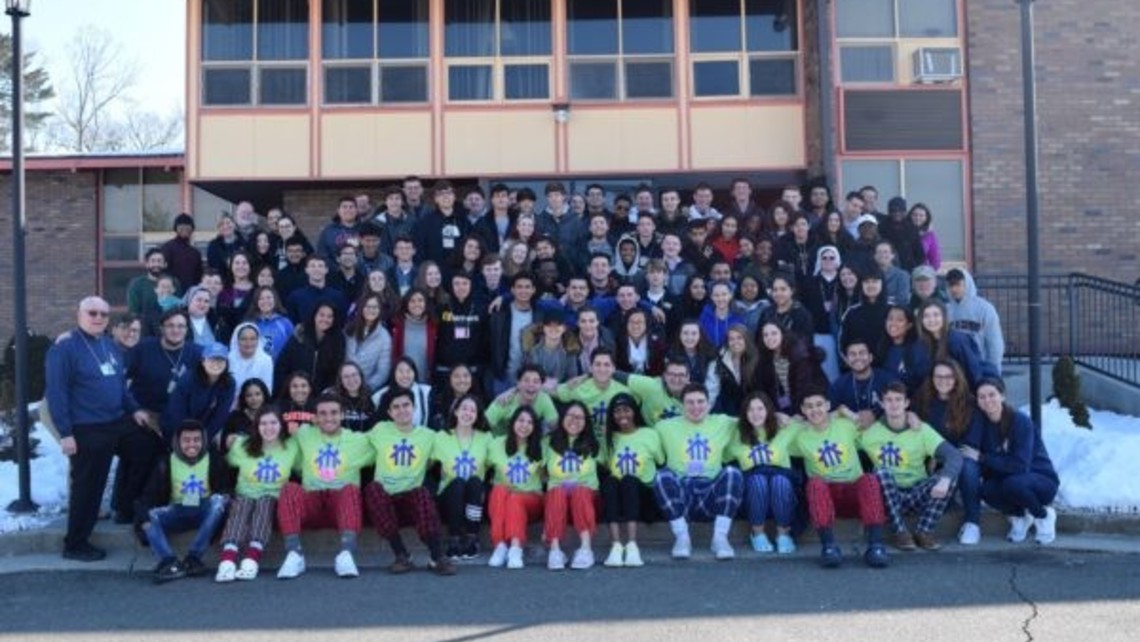 (New Rochelle, N.Y. – March 12) – The March Salesian Leadership Retreat took place at the Don Bosco Retreat Center in Haverstraw-Stony Point, N.Y., March 1-7. Victoria Weekley served as the program coordinator. Guilherme Lopes served as the program director instead of Fr. Abraham Feliciano, who was in Quito, Ecuador, taking a course in Salesianity.
The Salesian Leadership Retreat was blessed to welcome back Fr. Tom Dunne, who served on core team as chaplain for this program. Fr. Dunne originated the Salesian Leadership Retreat in our province, so it was a great grace for the participants to grow in their faith during this retreat with him.
The 10 core team and 16 young team members welcomed 95 participants and adult chaperones to the retreat. In a special way, the SLR was blessed to welcome the newest school in the province, Cristo Rey Tampa, to participate in the retreat for the first time. Patrick Lambert (CYM at CRT) and Audrey Merck (a teacher at CRT) brought a full group of eight participants to the program.
The retreatants participated in moments of prayer, community-building, and large and small group sharing wherein participants reflected on peer-given witness talks, their schools, their realities, and their retreat experiences. So they experienced the four components of Don Bosco's Oratory (home, school, parish, and playground). With a little help from our Southern schools, they celebrated Mardi Gras and then entered Lent together.