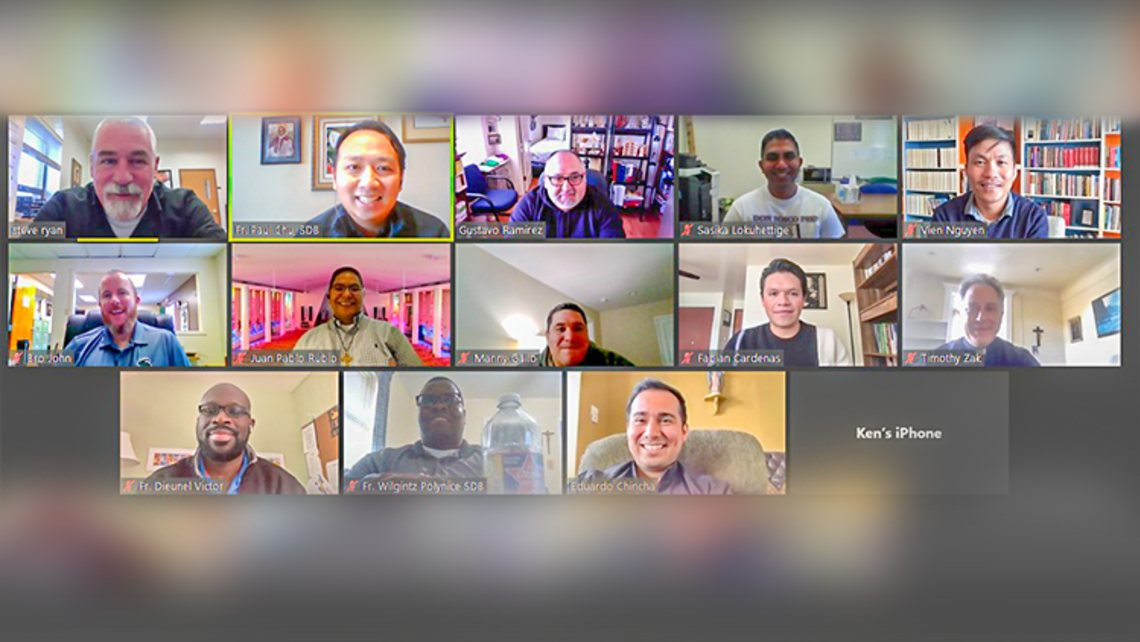 By Fr. Steve Ryan, Vice Provincial and SUE-Canada Delegate for Formation
The Young Priests' Workshop was held via Zoom from Wednesday, December 2 to Friday, December 4. The program was three hours a day for three days. Frs. Sasika Lokuhettige, John Langan, Juan Pablo Rubio, Eddie Chincha, Dieunel Victor, Paul Chu, Wilgintz Polynice, Gustavo Ramirez, Vien Nguyen, and Fabian Cardenas participated in the event. Moreover, I led the workshop.
We began with Session 1 on Wednesday, December 2 from 1:00 to 4:00 PM EST. During the day, we discussed COVID-19 transitions, blessings, challenges, and hopes. The following day, Salesian priests hosted a panel, where we were joined by veteran SDB priests. There, panelists shared their stories of the challenges they experienced in their lives as Salesian priests. We finished the day with a conference and reactions, where we also talked about Advent.
On the final day, Friday, December 4, we completed self-care with Dr. Jim Messina, Professor in Clinical Mental Health Counseling. His website is www.coping.us. During the last hour of the workshop, we had reflections with our Regional, Fr. Hugo Chavez, and final sharing, where we passed the candle.
The nine hours of the online workshop went by quickly. I am happy to report that all of our young priests are doing remarkably well in this pandemic. Please pray for them because it is hard to have so much pastoral zeal and enthusiasm for the mission with the young curtailed and forcibly modified in these months.
December 9, 2020 - 2:43pm