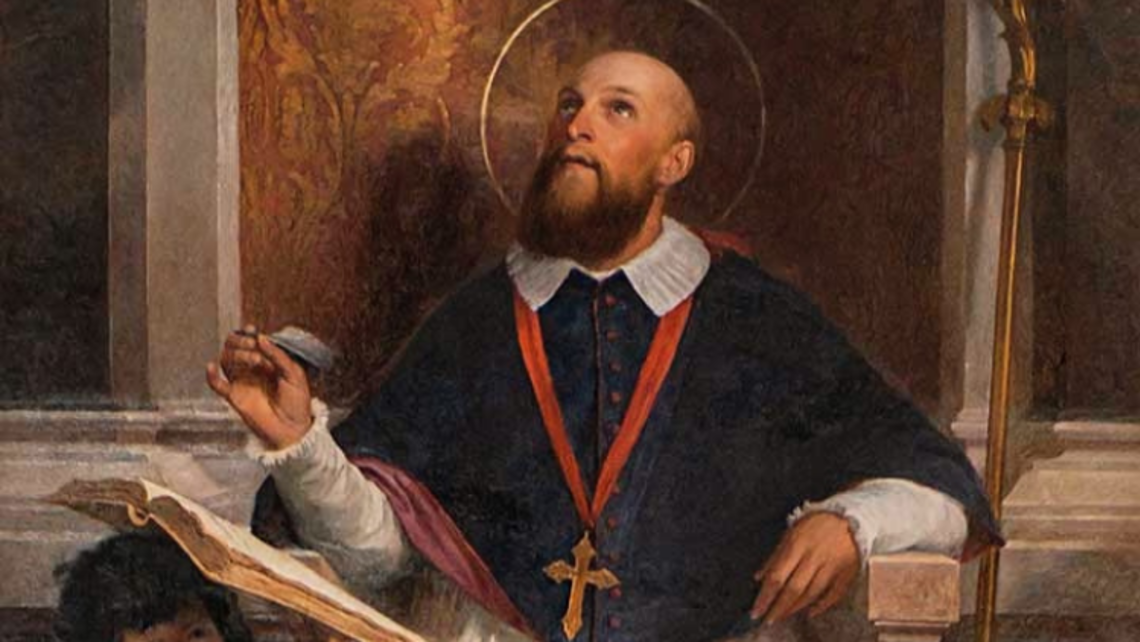 By Fr. Louis Molinelli, SDB, Delegate for Youth Ministry
Our 2022 Strenna speaks of the unique Salesian connection between our apostolic life and our personal experience of God. Fr. Angel, our Rector Major, writes to us, "It was his (St. Francis De Sales) participation in God's love that led him to share in the saving mission of Christ the Good Shepherd." It is from St. Francis de Sales that St. John Bosco chose as his motto for the Salesian Family Da Mihi Animas, Caetera Tolle (Give me souls, take away the rest). Our lives as apostles to the young must remain firmly rooted in Christ. Because Christ loved us first, we feel compelled to share that love with the young, our colleagues, all members of the Salesian Family, and everyone else with whom we come in contact.
For St. John Bosco, he enthusiastically adopted the motto of St. Francis de Sales as the basis of his spirituality. Don Bosco believed very much in the spirituality of ordinary daily life. We learn to love the situation of life as it comes to us, accepting what is in our life and loving it as a sign of God's will for us. While this sounds easy, we know from experience it is not. Sometimes we do not like our circumstances! Perhaps we are not excited about the responses given to us by others. However, when we see this Salesian spirituality as the ability to practice virtue, of doing good, of carrying out our duty, we find the crux of making the ordinary things of life extraordinary. We zealously embrace where God has placed us and, doing all we can to accept God's will, we joyfully live the motto of Da Mihi Animas, Caetera Tolle.
Some may say that this is a destruction of freedom. Rather, it is the embracing of the love of God who desires our good and who loves us to the depths of our being. This is what we share in our relationships with both the young and each other. As Fr. Angel challenges us, "Yet a beautiful homage to St. Francis de Sales… would be the renewal and, in some cases, the recovery of the apostolic energy of the da mihi animas, caetera tolle, giving ourselves to God and the young with the same pastoral charity that he and Don Bosco had." The deeper we experience the love of God and the more we align ourselves to God's plan, the more zealous we will be in our ministry!
January 27, 2022 - 8:00am