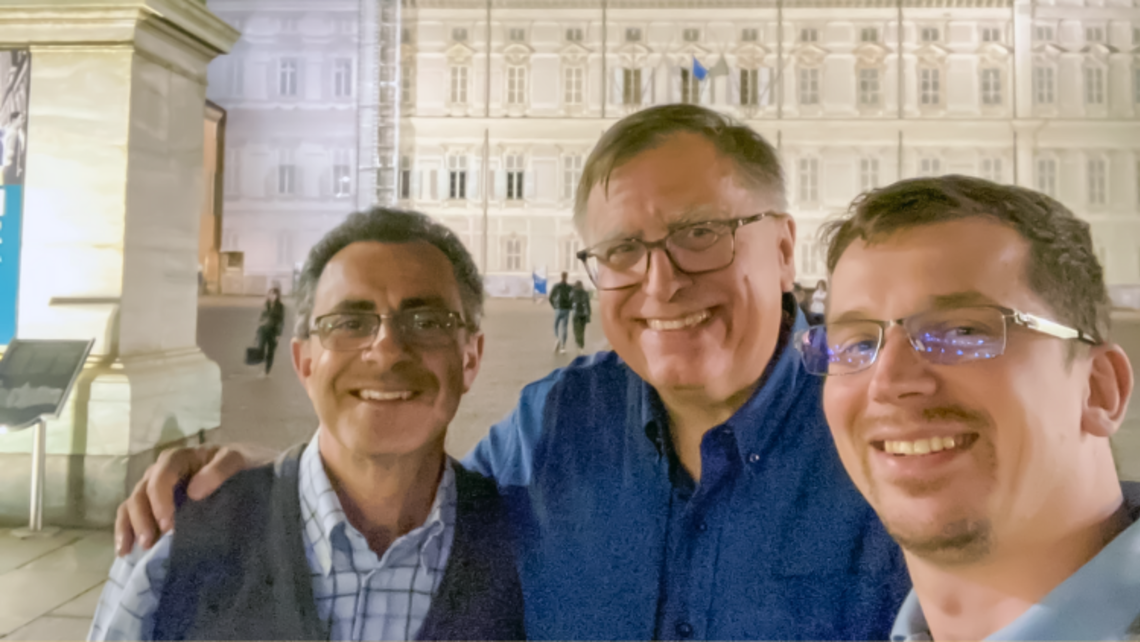 By Fr. Louis Molinelli, SDB, Province Delegate for Youth Ministry
I have returned from Turin this past Wednesday after attending the School for Delegates of Youth Ministry in the Salesian world. If any of you have been following my journey on Facebook, you will see that it was a stellar experience of Salesian education, fraternity, and spirituality. The conferences were all superb, thanks to many Salesians and lay collaborators who had specific expertise in youth ministry. Not only did we share the principles of youth ministry from the Salesian Youth Ministry Frame of Reference, but we also lived them throughout the various moments of our day. During our free time, we got to walk around the Oratory and see hundreds of young people who call this place their home for school, playground, Church, and home. We had the chance to interact with the Oratory young people and involve ourselves in their activities. We had the privilege of spending many moments in the Basilica of Mary Help of Christians to imbibe the real Salesian spirituality that exists in its very walls and floors. 
During the last two days of our time together, we toured the various Salesian sites outside of the Oratory, as well as the places Don Bosco visited either by himself for times of prayer or with the young during walks and vacation. The mountains of Piedmont and the Valle D'Aosta are beautiful, rich in plant and vegetation, and soaring high into the mountains. It seemed every Church and place we visited sat on top of a high mountain! The bus driver would park the bus, and then we would begin the journey up the mountain to see these beautiful pieces of architecture as well as the view.
It was during these walks that I personally felt the love of my Salesian brothers. Since 2016, I have lived with a disability with only one-half of a right foot. The climbs up the mountains were gorgeous but required me to expend lots of extra energy. There were times that the climbs seemed impossible for me. Yet, at every step, my brothers accompanied me, waited for me, and even let me hold on to them while we went up the mountains. I never felt alone. I never felt like I was a burden. I always felt loved. I thought of the last line of our religious profession formula which says, "… and with the assistance of my brother Salesians keep me faithful day by day."
This is Valdocco! May the experience of love and fraternity that I had be yours as well in the Salesian family!