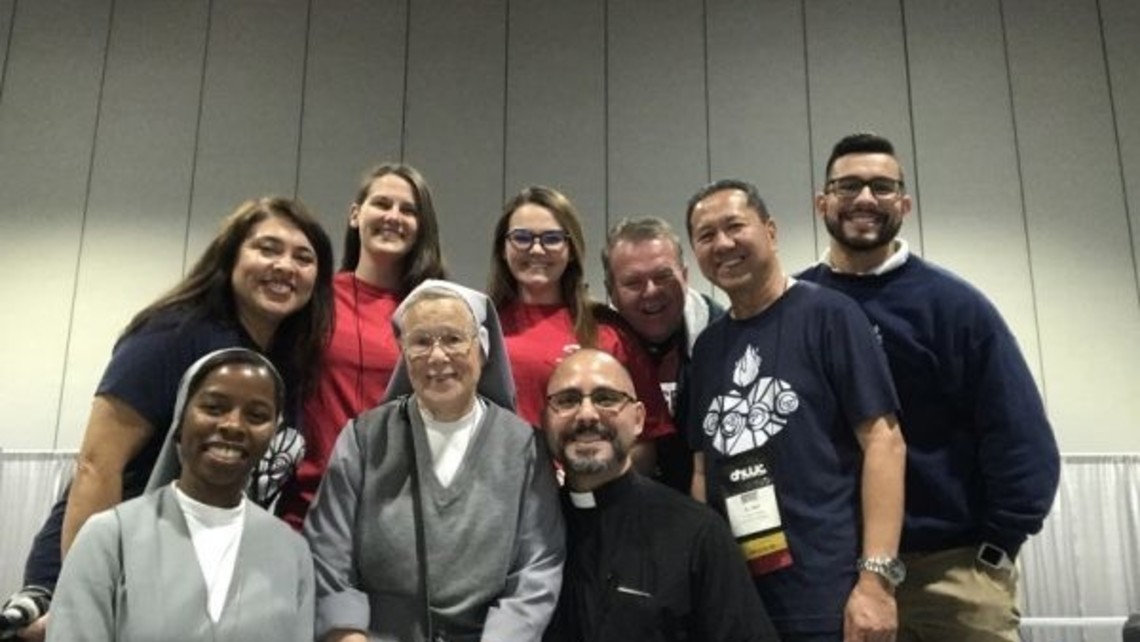 by Amy Marinaro
(Tampa, Fla. – December 17) – Fr. Abraham Feliciano, Guilherme Lopes, Victoria Weekley, and Amy Marinaro attended the National Conference on Catholic Youth Ministry (NCCYM) in Tampa, December 6-8. They were joined by Fr. John Roche, Fr. Mel Trinidad, and Gina Robles of the SDB San Francisco Province, Sr. Guerline Joseph of the FMA Haledon Province, and Sr. Ann Cassidy of the FMA San Antonio Province.
The theme for this year's NCCYM was "Unlock" – encouraging youth ministers to unlock the different aspects of their ministries: unlocking a personal relationship with Jesus Christ, unlocking the minds and hearts of the young, and unlocking missionary discipleship.
All four provinces collaborated to sponsor a booth in the exhibit area of the conference. The theme for the Salesian booth was "Unlock Holiness: Be Saints Today"; it featured sections dedicated to each component of Salesian youth spirituality and Salesian vocations.
December 19, 2018 - 4:15pm