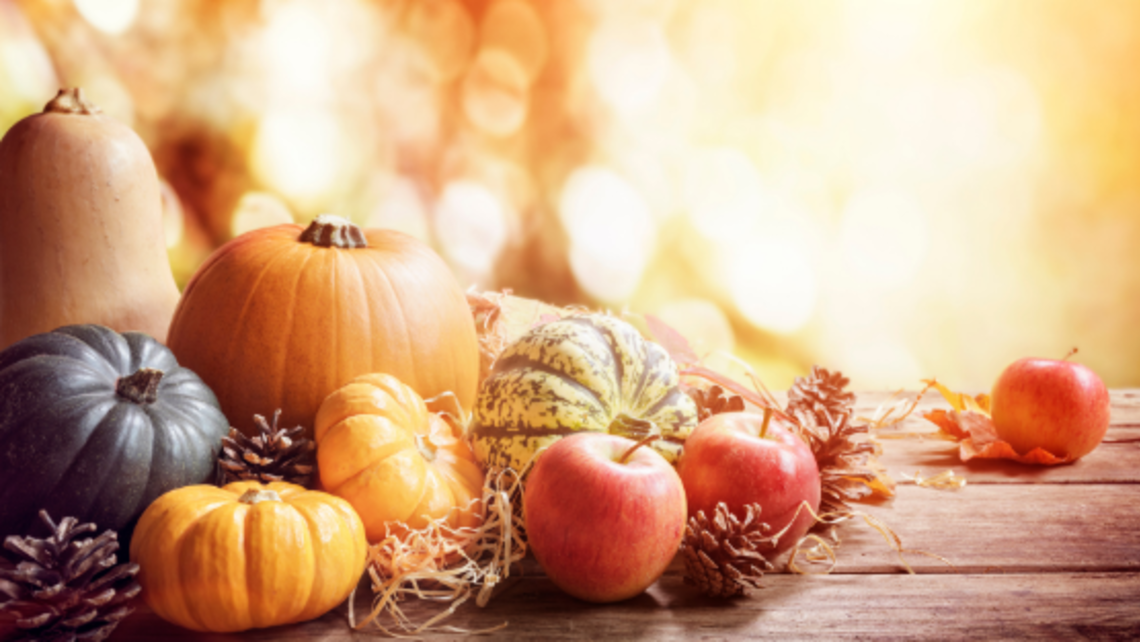 Br. John Castonguay, SDB
First profession on August 15, 2020
This Thanksgiving is a special one for me as it is the first that I am spending as a consecrated religious, as a professed Salesian. From my conversations with my recently married friends, we share some of the same emotions: joy, a sense of disbelief (is this really my life?), nervousness at the ongoing adjustments and required growth, and, most of all, gratitude. Growing up, this is not the life that I would have imagined for myself, but I am so grateful that God invited me to a life that called me to be more than I dreamed possible and gave me far more than I have given or could earn. In our daily lives, we have the gift of the opportunity to live close to the Heart of Jesus, and we have the great gift of the mission of bringing Christ's love, which we experience in our communities, to the young. I am grateful for the gift of my brother Salesians, for their example, for their fraternity, and for their patience as I continue to grow in living out Salesian consecration.

Fr. John Langon, SDB
Ordained a Salesian priest on June 27, 2020
As Catholics, we are a Eucharistic people. We recognize God as the source of all that we are and have. So, we are called to live the spirit of thanksgiving. Not only do we verbalize our thanks to God in prayer, but, more importantly, through the way we live our lives. Our thanksgiving motivates us in every aspect of our lives. As we celebrate this national holiday of Thanksgiving, let's take this opportunity to reflect on the gift that has been given and respond by giving of ourselves to those around us.
Fr. Sasika Lokuhettige, SDB
Ordained a Salesian priest on June 27, 2020
This is my 10th Thanksgiving in the United States, and this time I am celebrating it as a newly ordained Salesian Priest. It is a wonderful opportunity to think back on what I have been given and was able to give in return: thanks. But sometimes thankfulness can be hard to express with words. Every Eucharist I celebrate as a priest of Christ becomes my deepest expression of gratitude, which is unmatched, as are the gifts of life and vocation.
Even though my ordination was during this pandemic and my parents could not travel from Sri Lanka to join me, I count my blessings of being constantly surrounded by God's grace, and the love and support of my family, friends, and Salesian family, in particular the Don Bosco Prep Community and the Salesian Province of St. Philip the Apostle. I would like to echo the sentiments of St. Paul: "I am grateful to Him who has strengthened me, Christ Jesus our Lord, because He has considered me trustworthy in appointing me to the ministry." For this reason, actually, "thanks" is too small a word. I am here to give gratitude. We should call this day "Gratitude-giving."

Br. Kevin White, SDB
First profession on August 15, 2020
All human beings are called to gratitude, as Scripture reminds us: "In all circumstances give thanks, for this is the will of God for you in Christ Jesus" (1 Thessalonians 5:18).  As Christians, our whole lives should be lives of thanksgiving to God. Each one of us is called to a specific vocation, and faithfully living out that call to God is the most significant act of thanksgiving we can make. I feel incredibly grateful that God has called me to be a Salesian of Don Bosco. Making my first profession as a Salesian this past August was a moment where I felt an incredible sense of gratitude—above all, gratitude to Jesus Christ for calling me to this vocation and for giving me the strength and grace to respond. Let us pray that we all may have the strength and grace to persevere in making the most valuable act of thanksgiving to God, that is following His will for our lives.
November 23, 2020 - 3:37pm