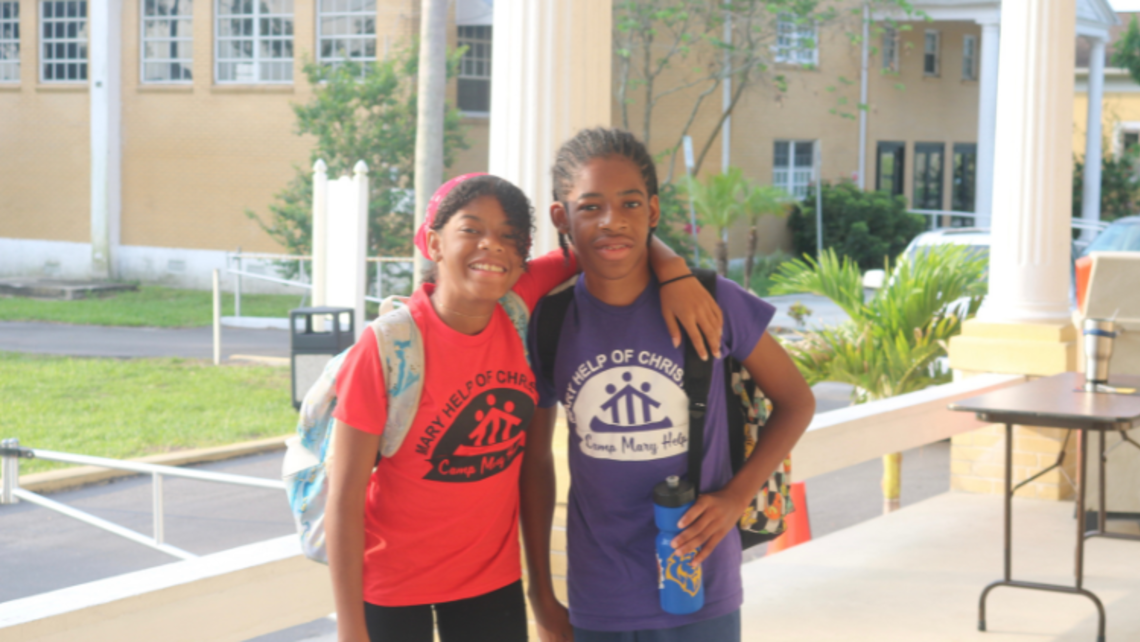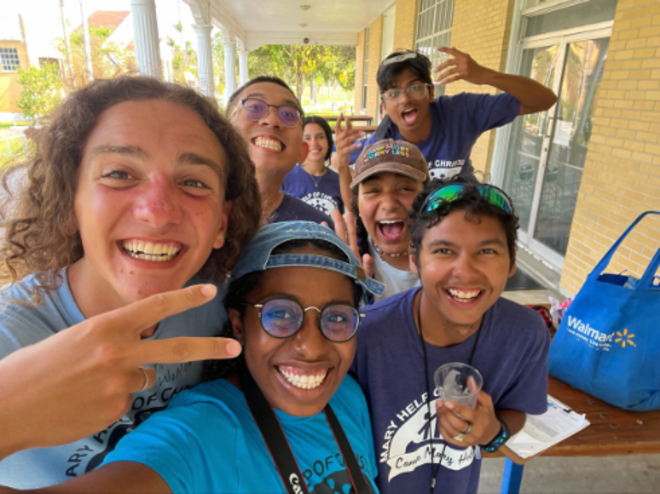 By Chioma Okoye, Director of Communications, Mary Help of Christians Center, Tampa, FL
(Tampa, FL – July 19) – Camp Mary Help serves the greater Tampa Bay area by providing a seven-week summer camp for those ages five through 15 in which faith and fun truly become one! The camp takes place on our beautiful 140- acre property located on East Lake in Tampa, FL. We are privileged to offer a variety of activities and experiences such as swimming, tubing, kayaking, archery, volleyball, basketball, soccer, and Mary Has a Little Farm, which houses chickens, bunnies, sheep, goats, miniature horses, and so much more.
Each camp day begins with a vibrant and joyful Mass, where every child, regardless of their faith and beliefs, can worship God in a fun and holy way. In addition to Mass, each camper has faith time, where they can learn more about our Catholic faith and Salesian charism.
Although Camp Mary Help has been around for many years, we continue to be blessed with the generosity of the Tampa community and Salesian Family. Every year, many donors sponsor campers to attend summer camp who otherwise could not afford to do so. A special thank you to all the donors who make Camp Mary Help possible for so many campers!
We are so grateful at Camp Mary Help for all the blessings and prayers we receive. Please continue to pray for all our campers and counselors. May Our Blessed Mother guide us as we continue the mission of Don Bosco and Mother Mazzarello! Mary, Help of Christians, pray for us! St. John Bosco, pray for us! St. Mary Mazzarello, pray for us!