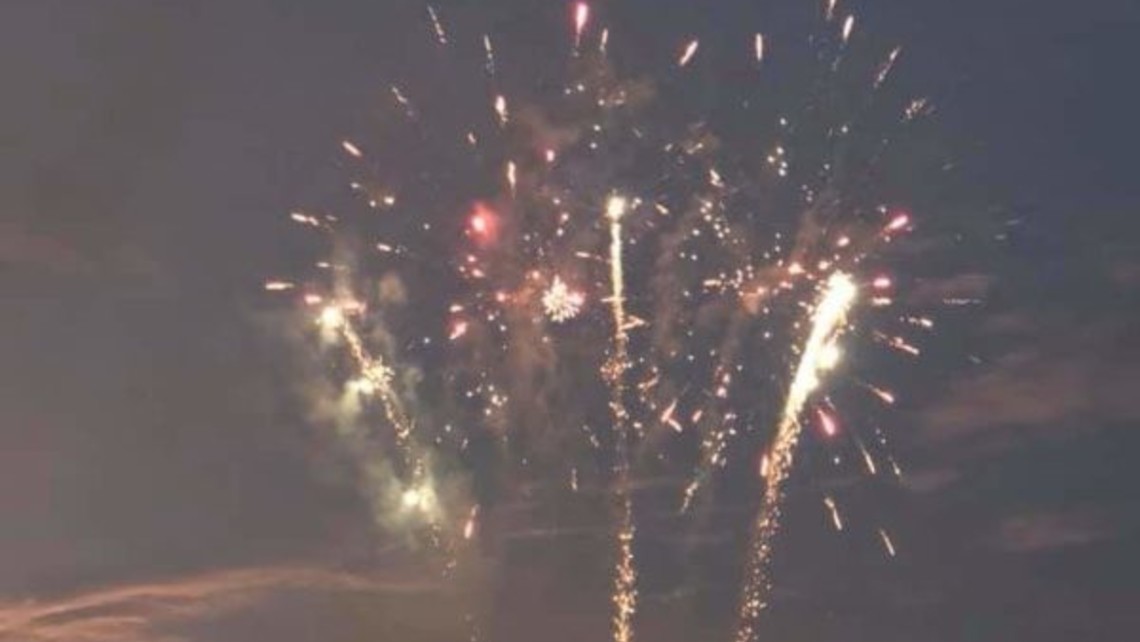 Story and photos by Lili DeGrasse
In July 1776, John Adams, one of the Founding Fathers who also served as the second president of the United States of America, wrote to his wife about the Declaration of Independence from Britain's Parliament and King George III:
I am apt to believe that it will be celebrated, by succeeding generations, as the great anniversary festival… It ought to be solemnized with pomp and parade, with shows, games, sports, guns, bells, bonfires, and illuminations from one end of this continent to the other from this time forward forevermore.
Well, at Mary Help of Christians Center in Tampa, Florida, we did celebrate the country's anniversary, with much fun and festivity and with greater attendance than ever. About 600 people came to the celebration this year: friends of Mary Help, parishioners, staff, summer campers, students, and families from across the Tampa Bay area. Many were new to Mary Help and asked how long we'd been celebrating the Fourth of July like this. (We began in 2015 thanks to a $1,200 donation of fireworks by Bob Miglino, a friend of the Salesians who helped and gave support to Mary Help of Christians summer camp.)
The festivities began at 6:30 p.m. Guests arrived dressed in red, white, and blue, from painted faces to socks and shirts to hair ribbons and hats. Hot dogs, chips, macaroni and cheese, sweets, watermelon, and snow cones were provided. Games such as volleyball, corn hole, and sack races were played on the lawn by the lake; some guests brought their own balls and games to share and play. Horse rides for both children and adults were available until 7:30 p.m. A lighted boat parade that included Mary Help's boat and kayaks moved gracefully across the lake. Choir members sang the national anthem and, as a grand ending, a great exhibition of fireworks (sponsored entirely by the parish Knights of Columbus this year) was set off until past 9:00 p.m.
May God bless America today and always!