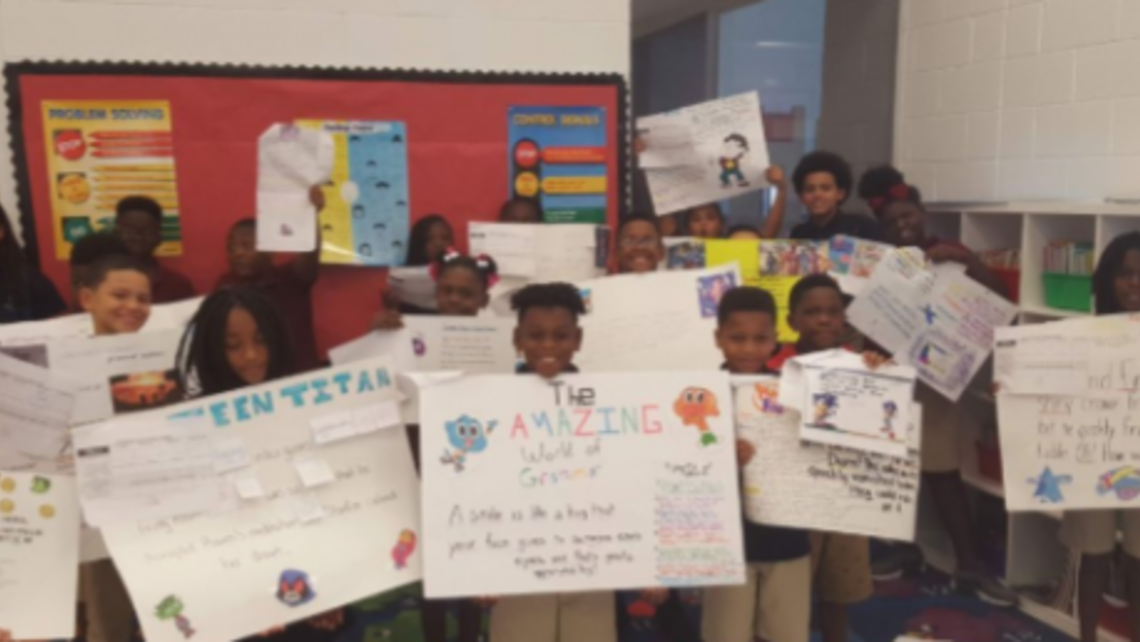 Story and photos by Sharon Kimouche
(Tampa – December 4) – To spice up the teaching and learning of grammar in 9th grade English lessons this semester, students from Cristo Rey Tampa High School at Mary Help of Christians Center were assigned a project: to create "grammar posters" aimed at 4th grade students. This activity was an excellent way for our 9th graders to revise their grammar skills (the nine parts of speech) and to think about the learning process (how will my poster support the grammar learning of a 4th grader reading it?).
Once the project was over, two Cristo Rey Tampa students, Christopher Cabrera and Heidy Zamora, along with English teacher Sharon Kimouche, delivered the finished posters to the 4th grade students of the charter school on campus at Mary Help of Christians Center (Collaboratory Prep). The 4th graders reviewed and graded the posters based on the marking criteria of creative design, grammar elements, and most important – whether or not the poster taught them about grammar! It was a meaningful, educative, and fun experience for all the students.
December 6, 2018 - 4:24pm