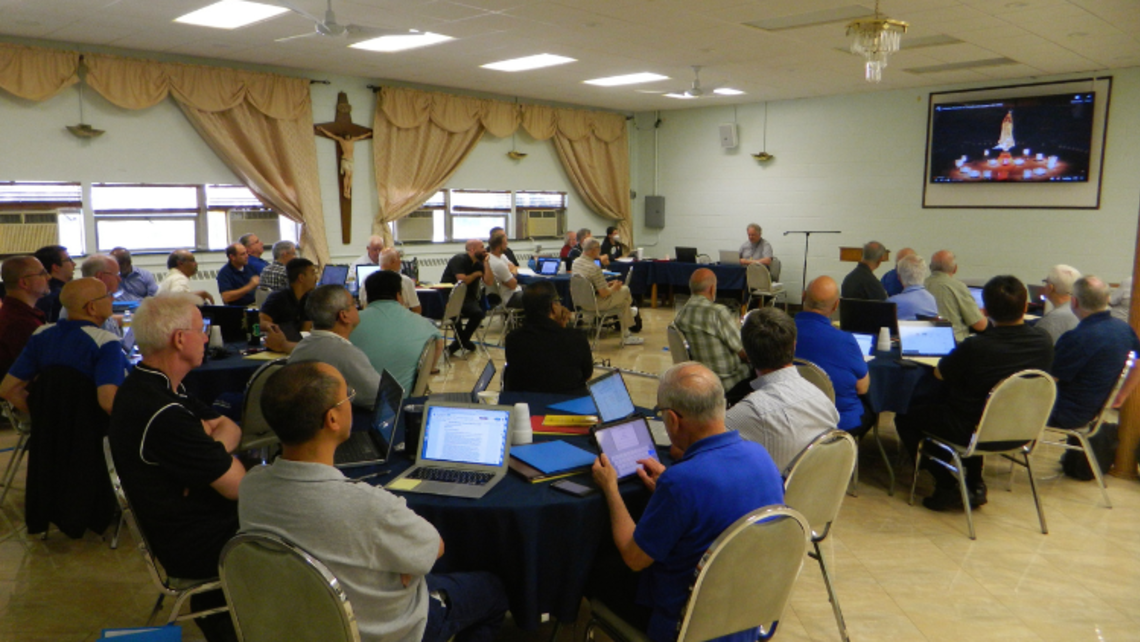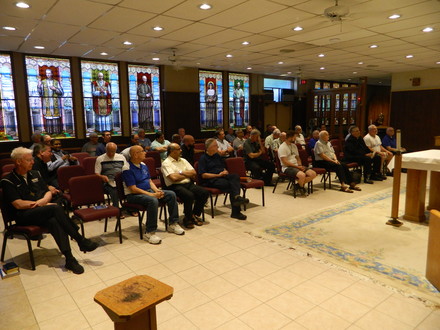 By Fr. Mike Mendl, SDB, and Julia St. Clair, Province Communications Coordinator
(New Rochelle, NY – July 20) – The SUE Province held its 2022 Provincial Chapter from Sunday night, July 10, through Friday afternoon, July 15, at the Marian Shrine in Stony Point, NY.
The Chapter met at Don Bosco Retreat Center. Over 50 people—including 40 SDBs and a dozen invited participants (three FMAs and nine lay people)— journeyed to participate. Together, these Salesian Family members united to discuss several important key initiatives. These included a review of the implementation of General Chapter 28 and the province's progress and challenges regarding the Eight Guidelines of the Rector Major for the Congregation in the period 2020-2026, in view of the province's renewal of the Salesian charism during the next five years.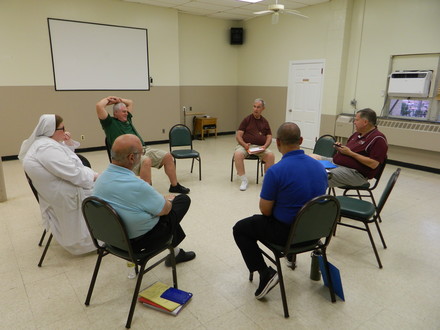 "There's been great, honest dialogue and a strong desire to discern, which I find encouraging," Br. Travis Gunther, SDB, exclaimed.
This year's Provincial Chapter had been the first chapter in three years and concluded Friday afternoon with Province Day. Please continue to pray for all our SDBs, FMAs, lay colleagues and collaborators, young adults, and all members of the Salesian Family in Canada and the Eastern USA.
Fr. Mike Mendl served as the chapter moderator for this year's Provincial Chapter and is member of the province communications team. Many thanks to Fr. Mike for all his dedication, hard work, and support for the Provincial Chapter and to our province!