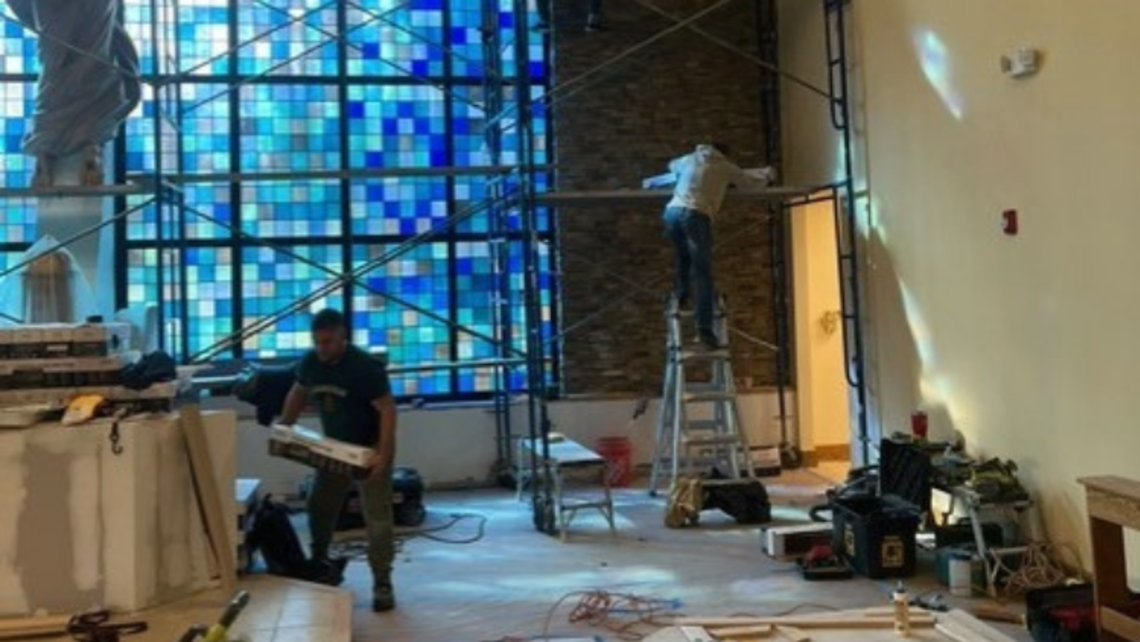 By Fr. Steve Stafran, SDB
(Stony Point, NY – March 14) – Last week, we reached a particularly significant milestone with the renovations of the Mary Help of Christians Chapel. Ninety thousand square feet of stone veneer arrived, and the painting of the interior of the Chapel began. The stone veneer will grace the back wall of the Chapel surrounding the blue stained-glass window and Resurrection crucifix. The stone will also be the backdrop of the redesigned prayer areas for Mary Help of Christians and Don Bosco and will enhance the new Tabernacle wall. The walls of the Chapel proper and the lobby are progressing rapidly. The beautiful Stations of the Cross have been cleaned and are ready to return to their respective places.
As a province, we owe a big debt of gratitude to Fr. Steve Dumais and Br. Andy LaCombe for their vision in making such a beautiful tribute to Mary and the Eucharist, two very important features of Don Bosco's Dream of the Two Columns. We marvel at the quick pace and professionalism of the workers. Come by for a visit!
To be continued...