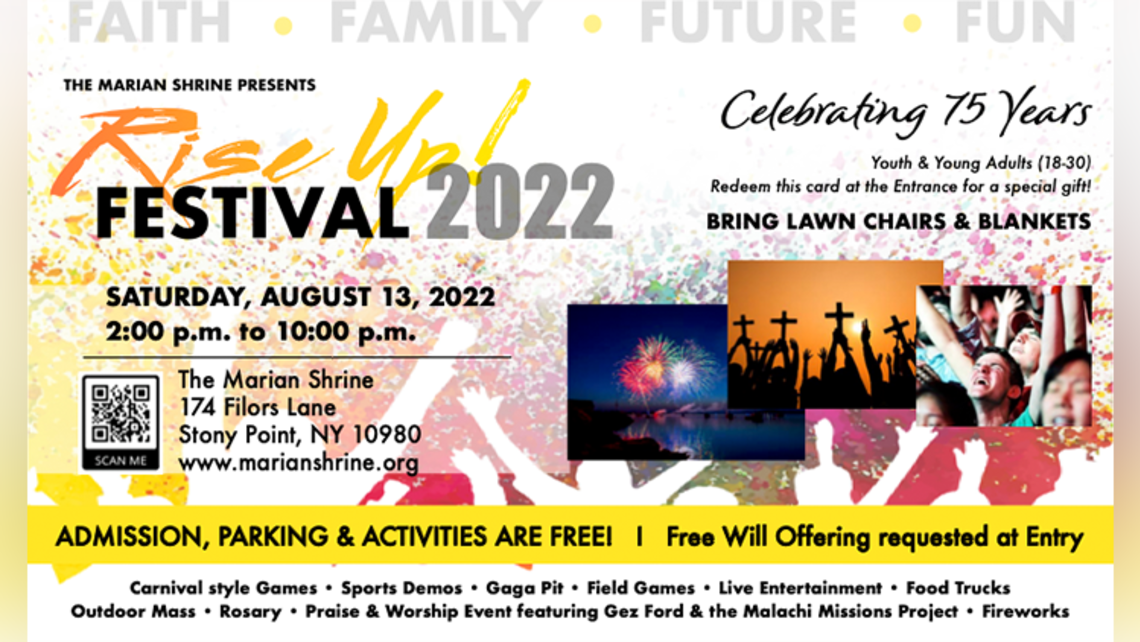 By Fr. Steve Shafran, SDB
(Stony Point, NY – July 19) – The first annual Rise Up! Festival will take place at the Marian Shrine on Saturday, August 13. It historically recalls the Pilgrimage of Our Lady of the Assumption that took place at the Shrine years ago. The Stony Point Community is bringing it back with fresh ideas in the hope of attracting more families and young people.
The day is structured in a way that people can come for either the whole day or to a segment that works best for them. We would love to have more young people and young adults, and we know that the summer and August are always tough. Yet it's great to spread the net wider and have more folks know about this event, which we see as an opportunity for evangelization, especially as we have begun the Eucharistic Revival and focus on the "Real Presence."
My prayers as you continue the summer apostolates. Pray for Rise Up! and our efforts here at the Marian Shrine.
For more information, please check out the postcard and volunteer sign-up sheet.