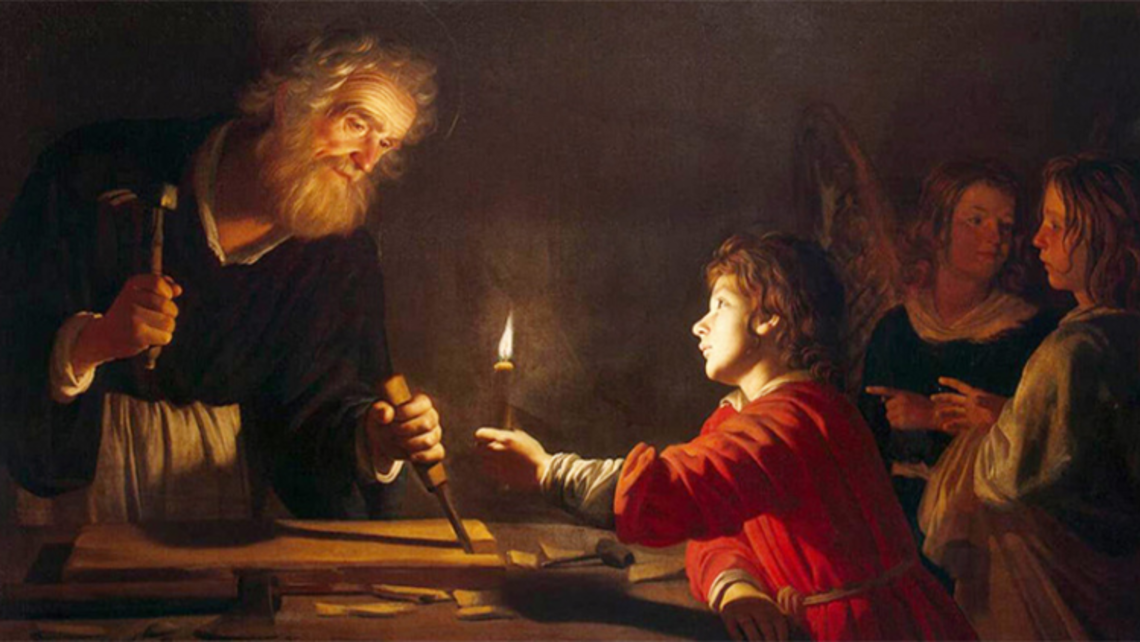 By Fr. Steve Ryan, SDB, Vice Provincial
The Feast of St. Joseph the Worker takes on special significance during this year dedicated to St. Joseph. 
One quick focus here—being with Jesus as you work and working with the Lord. Think about it—do you bring Jesus to work with you?  
Joseph's "on-the-job time" with Jesus makes him an outstanding model for anyone who works. While exercising his trade, Joseph kept Jesus with him. When Jesus is part of your work, you learn to school yourself in holiness.  
When he announced the Feast of St. Joseph the Worker in 1955, Pope Pius XII said, "No worker was ever more completely and profoundly penetrated by union with God than the foster father of Jesus. Joseph lived with Christ in closest intimacy in the family and in the workshop." 
When you feel overwhelmed at work, remember St. Joseph can help. He knows the challenges of working to support oneself and others. He experienced the tiring monotony of the workweek. He also faced on-the-job pressures—difficult projects, fussy customers, late payments, etc. Moreover, he shared in the universal experience of toil—a suffering and discipline known to every profession, no matter how white-collar.    
Fundamentally, St. Joseph is the model of contemplation in action. He reminds us that we can and should take Jesus into our work. Therefore, St. Joseph is the perfect intercessor for anyone who works.