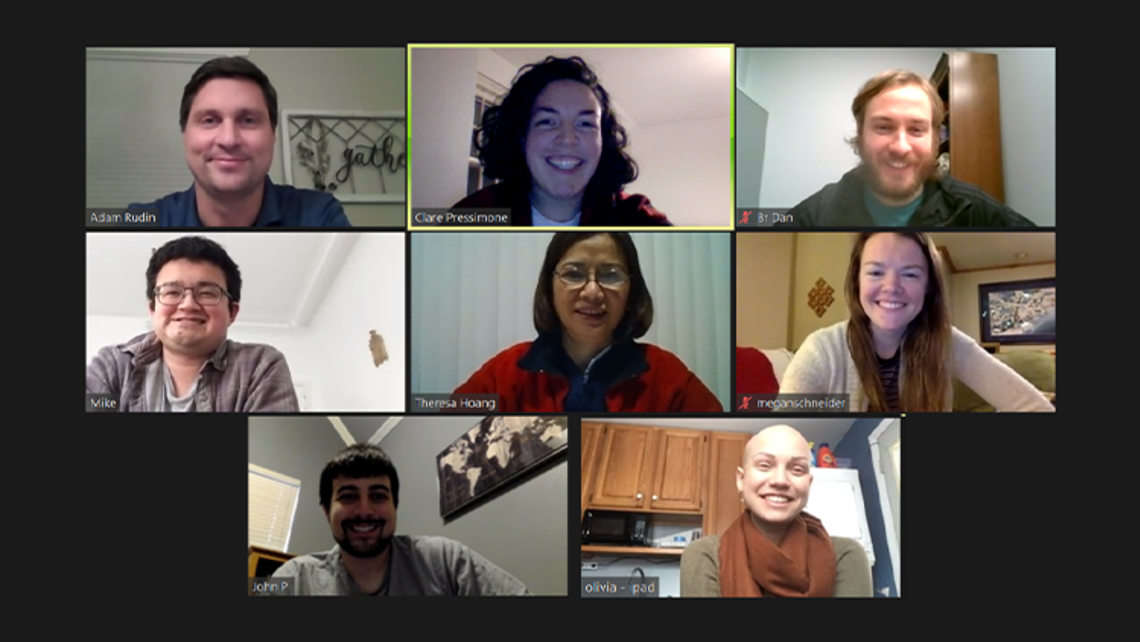 By Adam Rudin, Director, Salesian Lay Missioners
The first Discernment Weekend of 2021 for the Salesian Lay Missioner (SLM) program began on Friday, February 19. Held virtually, the event gave those in attendance the opportunity to learn more about the SLM program to help further their own discernment journey. On Friday evening, Sr. Theresa Lee, FMA guided a lively historical look at the Salesians and the life of Don Bosco. On Saturday, Fr. Steve Ryan, SDB led a workshop on Discernment, and Br. Dan Glass, SDB discussed the Oratory Criteria with the group. The weekend's culmination came on Saturday night as a panel of SLM alumni discussed their own journey with the SLM program and fielded many great questions from the attendees. SLM Alumni present were Br. Dan Glass, SDB (S. Sudan '12-'13), Clare Pressimone (Camobida '14-'16), and Megan Schneider (Bolivia '16-'18).
Please keep those attendees in your prayers as they continue to discern God's call:
Theresa Hoang – Woodbridge, VA
Naoki O'Bryan – San Francisco, CA
Jack Petroff – Allen, TX
Olivia Wyles – Oxford, OH
If you or anyone you know are interested in learning more about the SLM program, please register for the upcoming info webinar or contact the SLM office at [email protected]. You can read more about the SLMs at www.SalesianLayMissioners.org.