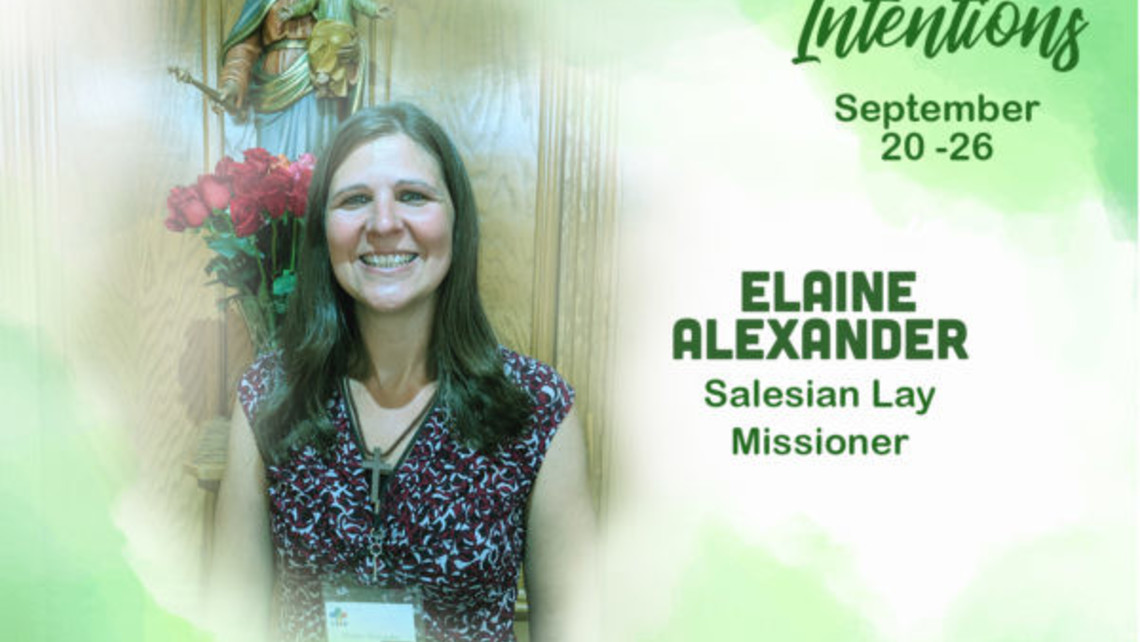 This week, please keep in your prayers Salesian Lay Missioner Elaine Alexander and all those she will be serving. Elaine was commissioned for service in South Sudan. Her hometown is Elmwood Park, N.J., although she now lives in Scottsdale, Ariz. She is an alumna of Rowan University in Glassboro, N.J., and William Paterson University in Wayne, N.J.
What do you expect to do on mission?
"Work as a nurse in a clinic"
Why have you joined the Salesian Lay Missioner program and/or what do you hope to accomplish through your SLM mission?
"My hope is that this year is a year to become closer to God; for those I serve through my presence, for my family and friends through my example, and for myself, listening to God speak through the people of South Sudan."
September 20, 2019 - 4:42pm