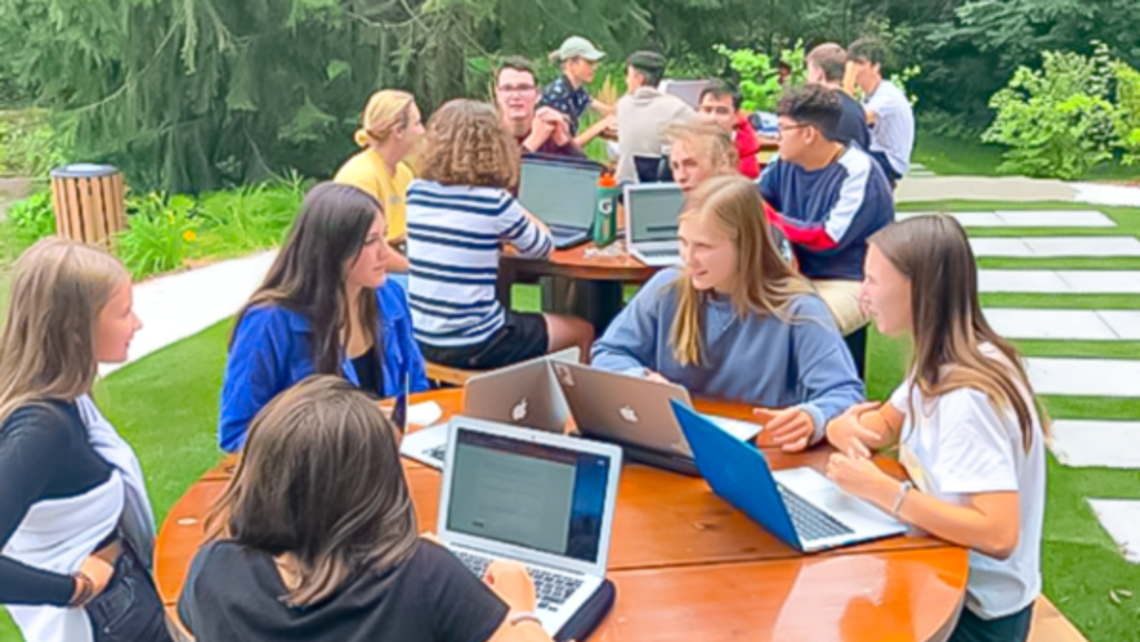 By Julia St. Clair and Fr. Tim Zak
Today marks the beginning of Week Two for the Season of Creation. Now through Saturday, September 12, we celebrate creation through a key part of any growth: we enhance it.
How can we best enhance creation? We plant and restore. Some of our Salesian schools and communities have programs year-round to achieve this natural wonder. For instance, Fr. Alain Leonard, SDB reports that Le Salésien in Sherbrooke, QC, Canada, is proud to offer seven options for a particular path that can enrich and expand the usual high school academic experience. All students at Le Salésien choose one of the options that will suit their talents or that will give birth to a new passion.
Yet there is one option that helps students enhance creation on a daily basis—The Citizens of Earth. It allows students to learn more about the issues that affect our planet and leads them to develop leadership skills. Moreover, this option is offered at the rate of six 90-minute meetings per 20-day cycle.
Thanks to the Citizens of the Earth option at Le Salésien, students have the opportunity to:
Experience opportunities for community engagement;
Learn how to grow healthy food products;
Participate in environmental outings;
Practice two of the most widely spoken languages in the world, English and Spanish;
Discover new cultures through conferences, presentations, and outings;
Develop their skills of mutual aid and solidarity within a group;
Become committed citizens and agents of positive change; and
Practice a leadership that is open to others, which is also the mission of Le Salésien!
What a marvelous way to enhance creation! The Citizens of Earth truly serves as a model example of how we can enhance creation and instill this initiative in our youth. We shape them today to become tomorrow's future leaders, both in creation and in the Lord.
We hope and pray you, too, find a great way to enhance creation today, this week, and always.
September 6, 2020 - 10:35am