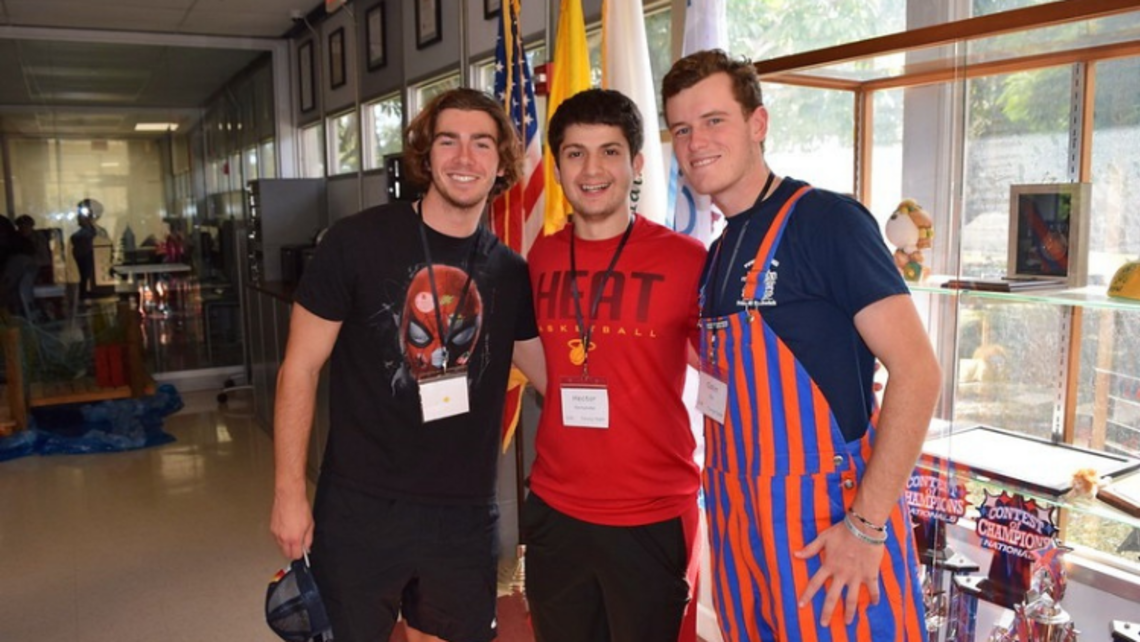 By Fr. Louis Molinelli, SDB, Province Delegate for Youth Ministry
In our Salesian Family, the growth of the Salesian Youth Movement in these past years has been dramatic. Our Salesian Youth Ministry Frame of Reference defines movement for us.
Movements are made up of those who, in the great and unique "movement" of the Church, live out their Christian, ecclesial, missionary experience by taking part in a particular charism. Young people from the Salesian Youth Movement live their ecclesial vocation and mission according to the charism of Don Bosco.  In fact, since 2004, the Salesian Youth Movement has been listed in the "List of International Associations of the Faithful (p. 173).
For us, the Salesian Youth Movement is the total number of young people who belong to the various groups and associations animated by our local and provincial youth ministry teams. It is open to everyone and its service is directed to the Church and to young people in particular. Thus, the Salesian Youth Movement seeks to share and live the Salesian charism among young lay people.
We know that Don Bosco placed great emphasis on groups among young people. For him, the formation of sodalities was key to engaging his young people in mission. It is natural for young people to want to form bonds of friendship with one another. Don Bosco capitalized on this experience as a way to guide young people along the path of holiness. Today, we use the terminology of "groups" when referring to this phenomenon. In a Salesian group, young people are guided by adults who encourage them to come forward and take responsibility for running the group. This is one of the main purposes of the various leadership opportunities that our province provides for our youth and young adults. We want them to be deeply convicted in their faith and to live their faith publicly with other young people so that the world becomes "infected" with their zeal and the path to holiness within the Church.
In our various ministries of our province, just think of the number of groups we have of youth and young adults! The Salesian Youth Movement, then, seeks to bring these groups together for a common goal and Salesian mission. In the Salesian Family, then, we have a vast force for cooperating with God's grace to transform the world by our charism! I will continue to explore this topic in the next few columns so that we can hopefully more deeply root the Salesian Youth Movement in our province.