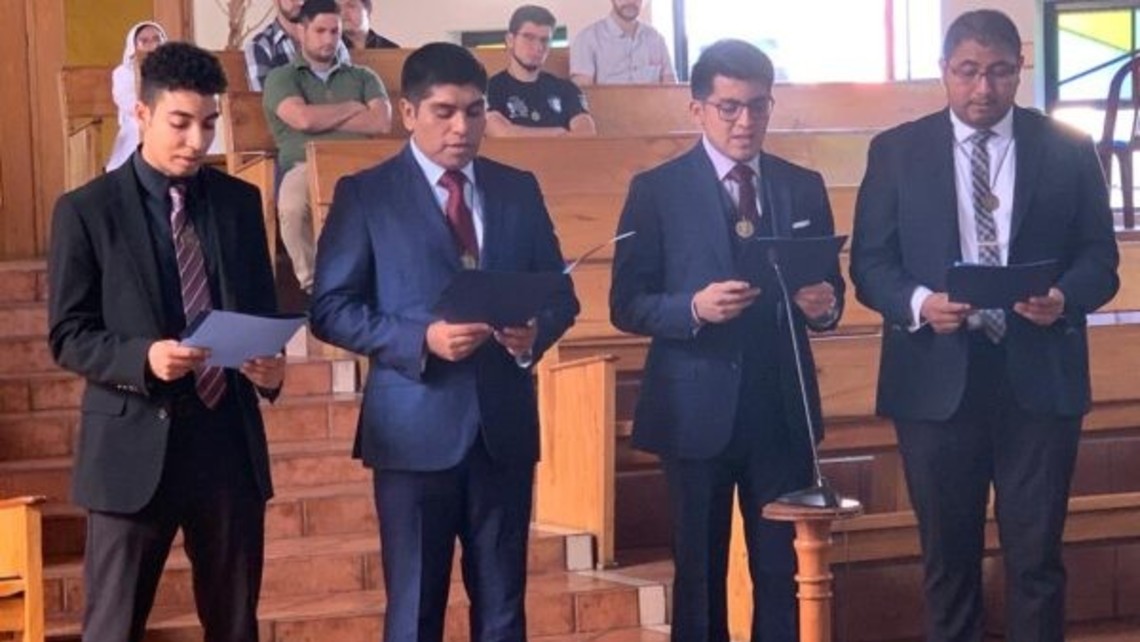 By Br. Rafael Vargas, SDB
This year has proven to be one full of challenges that have faced us on a global scale. Amidst our current situation, it is not only a blessing but also a true testimony to see our own Salesian confers profess and renew vows as Salesians and receive ordinations to the Priesthood and Deaconate. It is a true testament of the desire to live as Salesians accompanying the young and living together as brothers in community, regardless of the conditions or adversities we may face, not only in the present but also in the future.
On August 16, 2020, I had the privilege to renew vows for one year, alongside three other confreres from Mexico's MEG province. The mass was held in the Salesian Post-Novitiate community in Guatemala, where the Pre-Novices also live. This was the first time that most of us in our community of CRESCO-America were able to see other men in formation from the other community since the beginning of the pandemic. It was a great blessing and joy being able to gather in fraternity and accompany one another in our renewals. In addition, the celebration live-streamed on Facebook in order for our families to be virtually present.