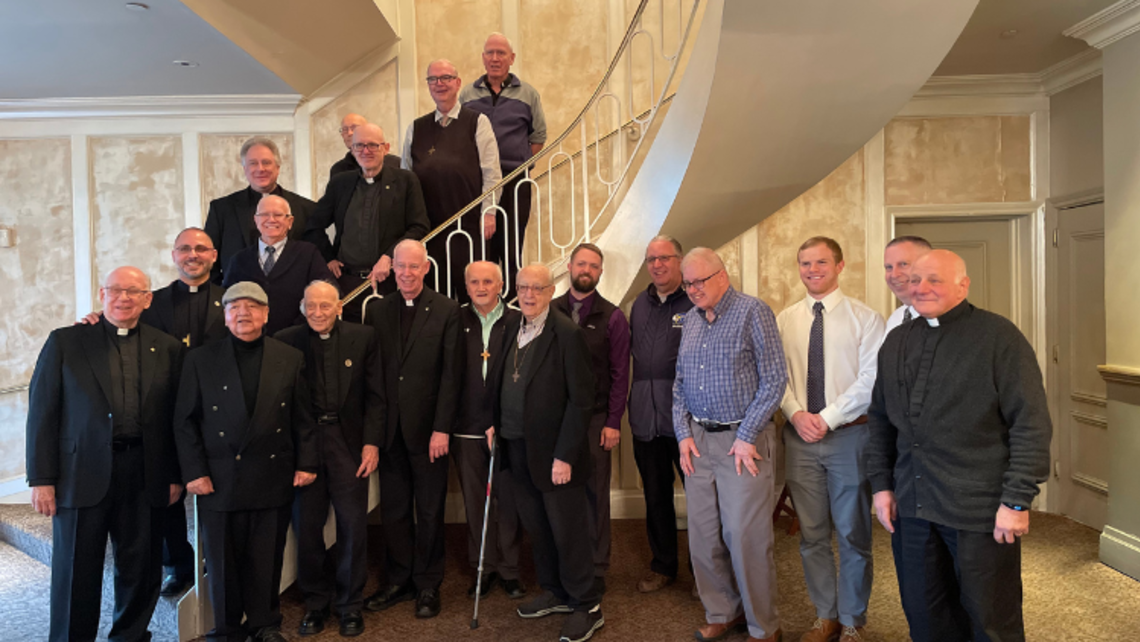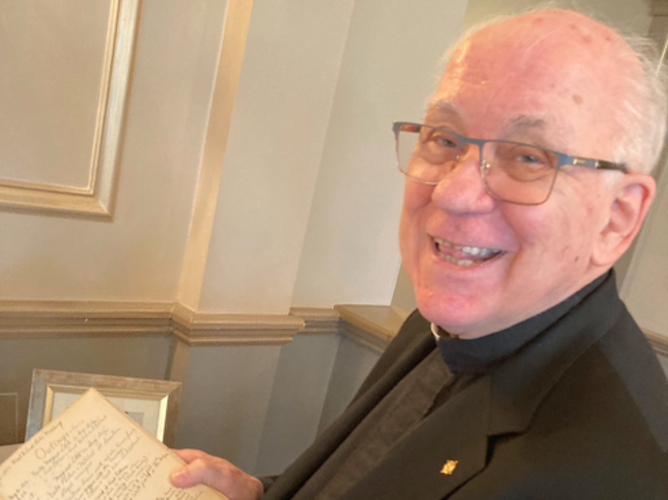 By Julia St. Clair, Province Communications Director
(New Rochelle, NY – March 28) – On Saturday, March 25, around 50 Salesian Family members— including SDBs, FMAs, Salesian Cooperators, Fr. Tom's family members, lay collaborators, and a past pupil who was working at the venue—gathered together at the Ramsey Golf and Country Club to celebrate Fr. Tom Dunne's 80th birthday.
It was a beautiful afternoon full of Salesian joy and presence. We were so blessed to be with Fr. Tom and his family and share in memories from Fr. Tom's childhood. We were also grateful to Ramsey director Fr. Abe Feliciano, who guided us through Fr. Tom's life and journey as a Salesian, from creating the first Salesian Leadership Retreat to serving as provincial, just to name a few of his many accomplishments!
Thank you, Fr. Tom, for the gift of you and everything you have done for our province and Salesian Family! Many thanks to everyone who came from near and far!