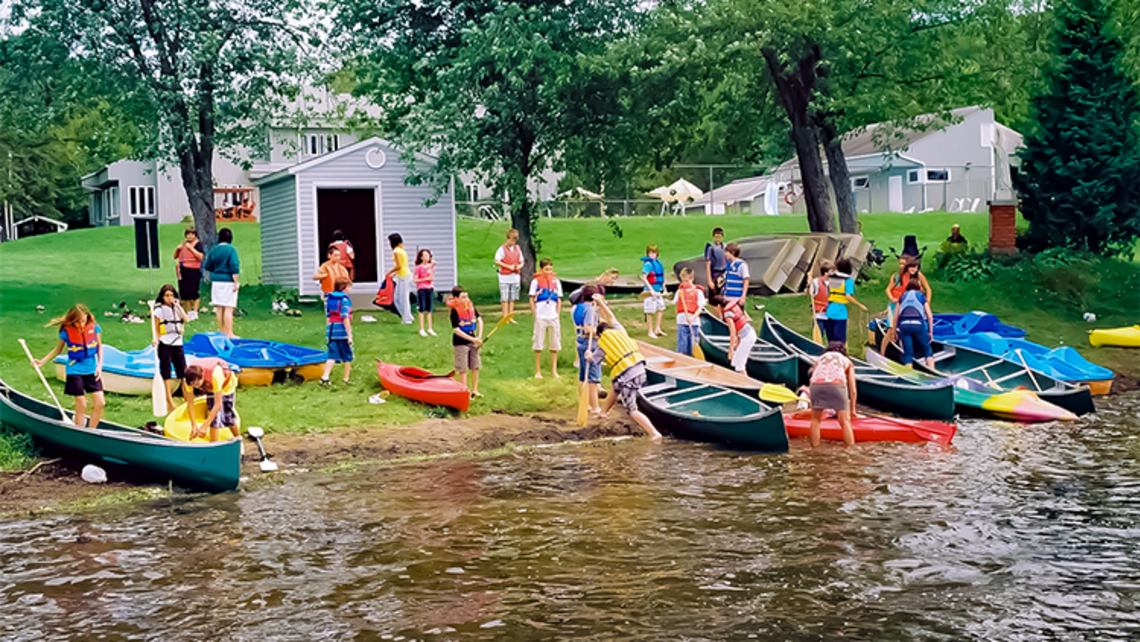 By Fr. Dennis Donovan, SDB

There's a problem with the domestic water system at Camp Savio. Recent inspections have shown that the freshwater well is occasionally contaminated with slightly elevated levels of E. coli!
Located on the shores of Lake Magog in Ste. Catherine-de-Hatley, St. Dominique Savio Camp welcomes over 150 groups of mostly young people each year. For the year-round resident camp, there are 70 beds in two buildings.
Fr. Alain Léonard, SDB, Director, offers several pastoral opportunities at the camp for the young people of Le Salésien, the Salesian high school in Sherbrooke, about 15 miles away. The Municipality of Ste-Catherine de Hatley hosts a summer day camp for eight weeks with 80 young people per day and 15 staff. The Boy Scouts attend the camp regularly. Several school groups and people with physical or intellectual disabilities often reserve the site. It is a popular place for the entire Sherbrooke region.
The buildings of Camp Savio are supplied with fresh water from an existing well. Yet recent inspections have shown the well is sporadically contaminated with E. coli forms above the norm. The Salesians plan to correct the situation by adding an ultraviolet disinfection system that meets the standards of the Quebec Ministry of the Environment. According to the information available, the well never had a history of total fecal contamination.
The estimated costs of this project are $10,000 for planning, design and permits. Installation of the UV disinfection system will run about $30,000. Fr. Provincial has announced that the annual Province Day Gift will be used to support this project.
For more information and to make a donation, please contact me at ddonovan@salesians.org if you are in the US, or Fr. Richard Authier at fr.richard@dbylc.com if you are in Canada.