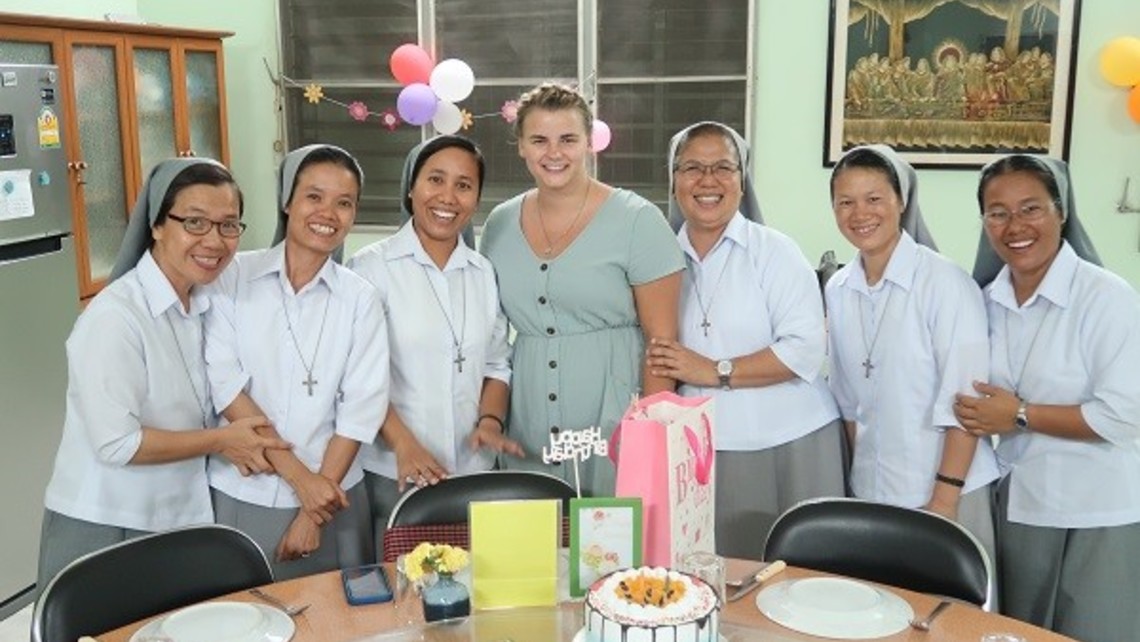 This week, please keep in your prayers Salesian Lay Missioner Katie Church and all those she is serving. Katie was commissioned for service at Don Bosco School in Teuk Thla in Phnom Penh, Cambodia. Her hometown is Syracuse, Ind., and she is an alumna of Benedictine College.
What do you expect to do on mission?
"I want to spread God's love throughout the world. I want everyone to know how loved and cherished they are and that they are worth more than what they believe. I want to help them achieve greatness with God being their guide."
Why have you joined the Salesian Lay Missioner program and/or what do you hope to accomplish through your SLM mission?
"While attending a Salesian high school, Mary Help of Christians Academy in New Jersey, I fell in love with the Salesian charisms. Everything we learned about Don Bosco and Mary Mazzarello inspired me to be a saint. I loved how Don Bosco focused on the young. I've always loved working with kids, and knowing that the Salesians care so deeply for the youth showed me how and where I wanted to serve."
Katie has a blog: