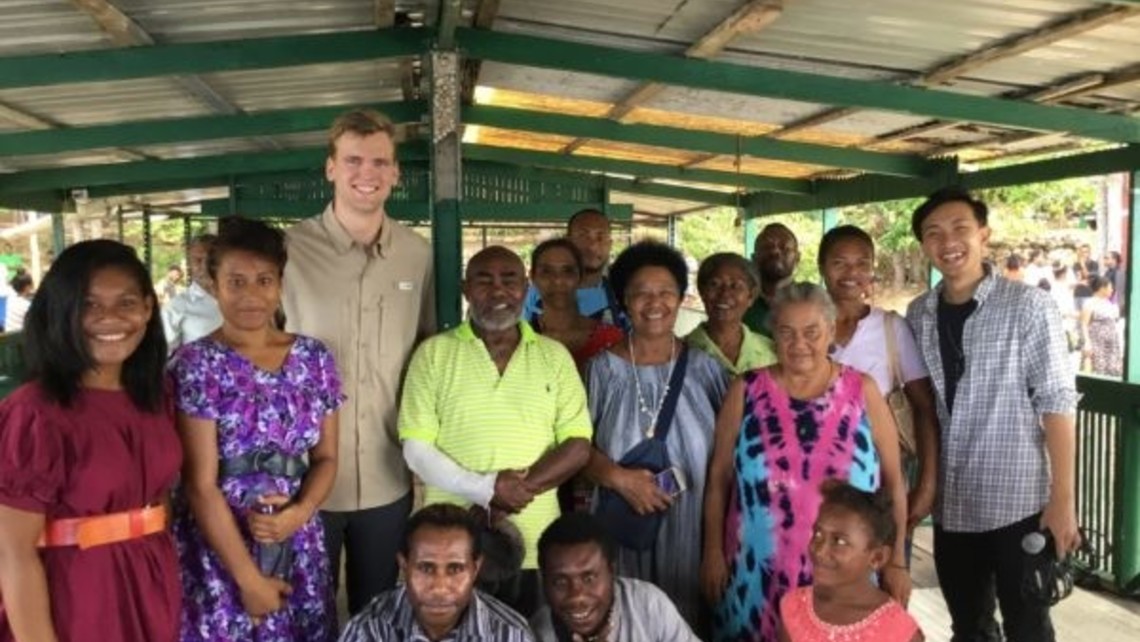 This week, please keep in your prayers Salesian Lay Missioner Stephen Stafstrom (the tall Anglo in the photo) and all those he is serving. Stephen was commissioned for service at Don Bosco Technical Secondary School in East New Britain, Papua New Guinea. His hometown is Longwood, Fla., and he is an alumnus of the University of Central Florida.
What do you expect to do on mission?
"My site partner [Matthew Nguyen, at right rear in photo] and I will be teaching those who have dropped out of high school a variety of subjects at the English language school as well as coaching the varsity teams."
Why have you joined the Salesian Lay Missioner program and/or what do you hope to accomplish through your SLM mission?
"Service and evangelization have been a part of my story from the beginning, and I'm excited to
have this opportunity to pursue those values in a new place with youths eager to learn. The Salesian
values of home, school, church, and playground encourage youths around the world to grow and
develop in environments where they know they are loved and where they can begin to share that
love with others. While in Papua New Guinea, I hope to enter the Salesian mission and do my part
to prepare the young men and women of tomorrow to be leaders and faithful followers of Christ in
their work, homes, and communities."