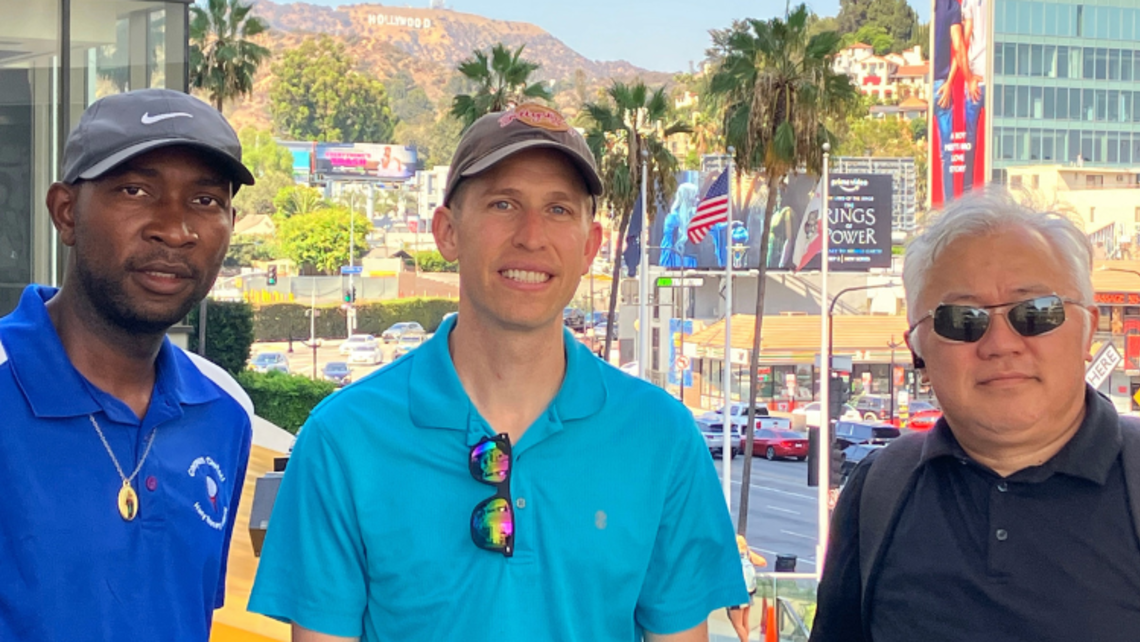 By Fr. John Puntino, SDB
The novitiate year for Pascal Mukuye and John Taylor began on Monday, August 15, the same day that Brs. Michael Nguyen and Minh-Tu Nguyen made their first profession. After their opening retreat at St. Joseph Salesian Youth Retreat Center and a visit to Hollywood Boulevard's Walk of Fame, they headed north.
Meanwhile, Salesian College Preparatory (SCP) and West Contra Costa Salesian Boys and Girls Club (WCCSBGC) in Richmond began their educational and pastoral year with in-person instruction activities.
In Richmond, Pascal and John, after fingerprint background checks and safe environments training, began interacting with the young people. They led penance services and participated in Mass for SCP's triduum and they helped lead activities during the school's freshmen retreat.
They also assisted with the Salesian vocation display at OnFiRE NorCal Jam at Six Flags Discovery Kingdom in Vallejo, that attracted over 1,700 young people from dioceses in Northern California. Soon the novices will begin assisting in after-school activities at the WCCSBGC.

Today, the Salesian Society recognizes that pastoral and educational experiences with young people are an important component of novitiate formation, even while the primary emphasis remains on spiritual formation in preparation for first profession.
Thanks be to God that activities can resume a more normal pace now that the Covid-19 pandemic is subsiding.
September 22, 2022 - 8:00am